It's not the perfume that you wear. It's not the ribbons in your hair.
Carp and Stacey are winging their way back home.
Boy, did we have a good time.
On their first day, they explored Main Street, and ate breakfast at the Nova cafe. They now join India and I as charter members of the Nova Cafe fan club.
I went for a run, and then met up with Stacey and Brian to hike the M. Big mistake on my part to run first, since I was huffing and puffing and snorting and sweating and rolling my eyes and rearing up on two legs and begging to be shot trying to keep up with these two fitness fanatics.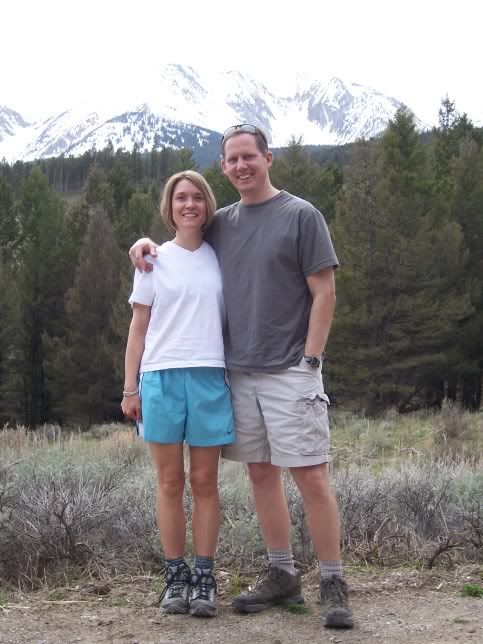 After that, we hit the Sweet Pea Cafe for some bison steaks. It was really nice.
We went home, watched a movie and went to bed.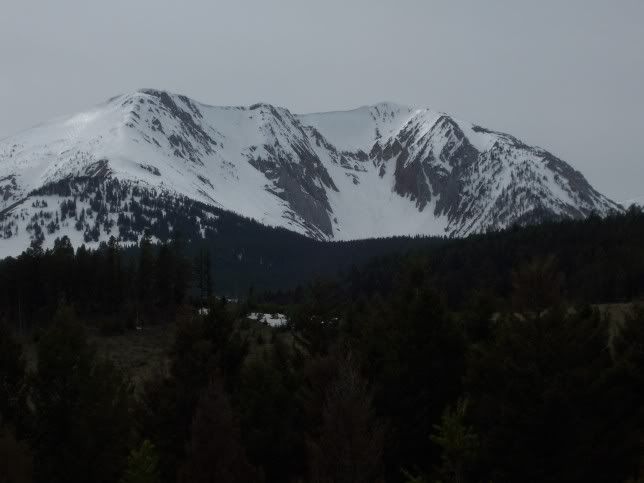 Friday, we got up and went to the Nova Cafe (again).
We decided to hike up Storm Castle.
The Gallatin River, waaaaaay down at the base of our hike.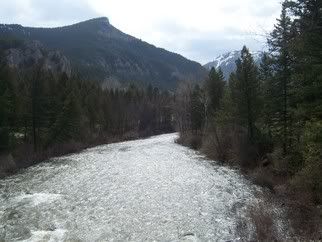 That rock formation at the top of the mountain is Storm Castle...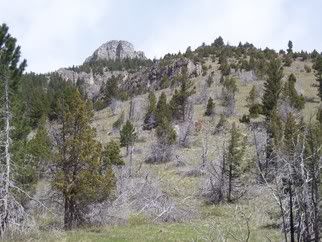 It was a fairly strenuous hike, as it was pretty much all uphill from the canyon floor to the summit.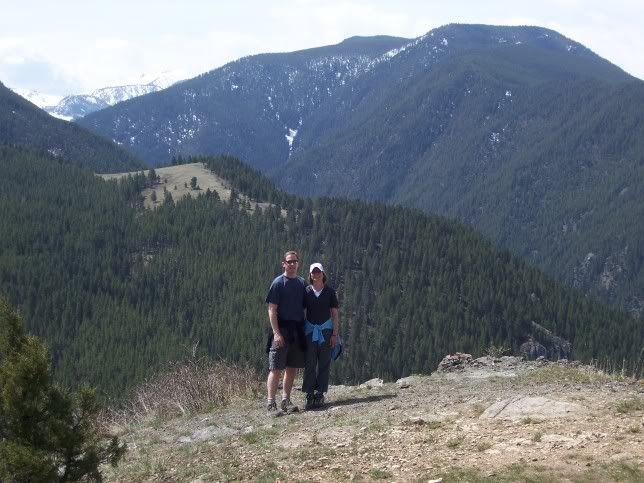 Surprisingly, I had never done this hike before. The trailhead is only about 20 minutes from our house.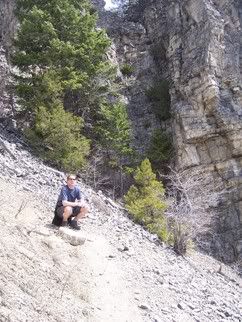 It was a pretty sweet view from the top, looking waaaay down at the Gallatin River.
Carp bags the summit...
Then we drove down to Big Sky to grab a bite. If you've been reading this blog for a while, you've seen your share of Big Sky pictures, so I will spare you any further.
We did, however, drive a little further south to where the canyon mellows out. We parked and Carp told me about the time he hung out with Jay Z. He and his friend ended up in a VIP room of a club, and eventually Jay Z and a number of other luminaries showed up. Since Carp and his friend were two of the only white guys, and the only people wearing ties, they were mistaken for record execs. Some skinny white guy followed Carp around all night and spit rhymes, trying to convince him to sign him to his label.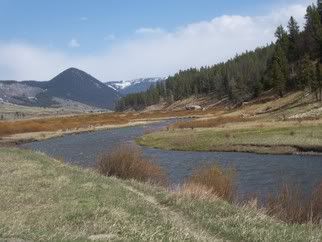 To be cont'd...