Baby please don't go
Baby please don't go
Down to New Orleans, you know I love you so
Baby please don't go
Apologies, the pictures are blurry. The lens was smudged and I didn't know it. Plus, the camera isn't that great.
The view from our hotel balcony in New Orleans: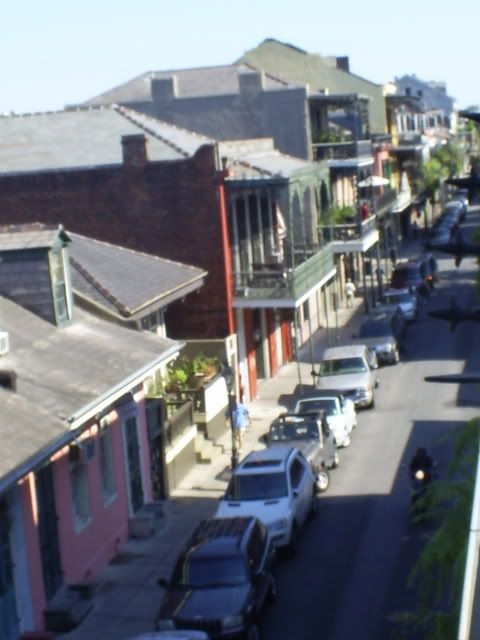 There were a lot of stuffed gators.
We had a
lot
of fun.
Ate lunch in a place that was built in 1797,
The Napoleon House
. Allegedly, it was gifted to the short, self-styled emperor when he was in exile, but he never used it.
Jackson Square. At night, a bunch of fortune tellers/palm readers/mystics/ghostbuster types would sit around tables with weird lights. None of them stopped me to tell me that in five days, I would be worth half of what I was then.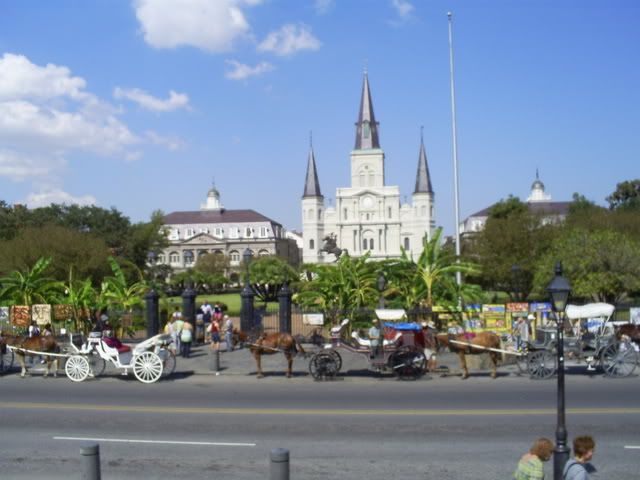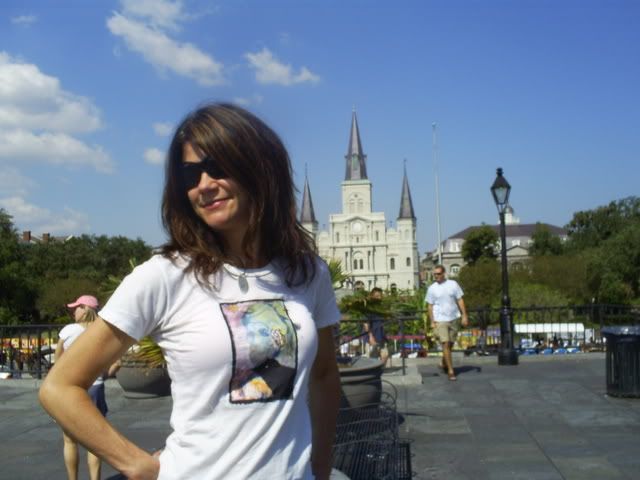 The Mississippi is 500 feet deep there. (I have always harbored an unnatural fear of freakish, monster catfish the size of a Volkswagon.) Those trolley cars are cheap and easy ways to get around.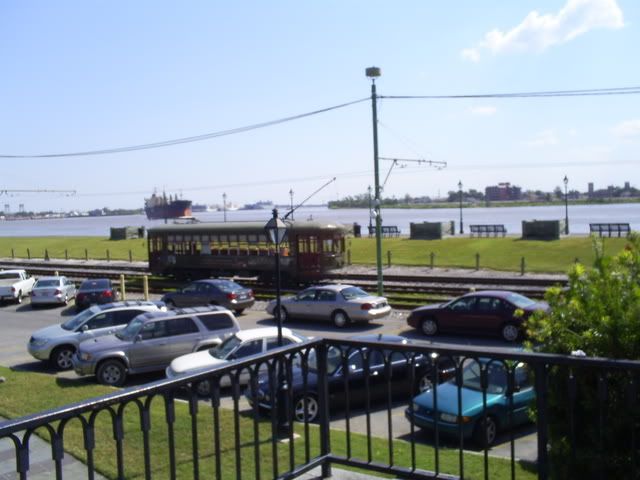 Beignets & coffee here. That is all they serve. It's famous.
Blurry on Bourbon St., which is very fitting.
My birthday dinner at NOLA, which Emeril owns. (Bam!)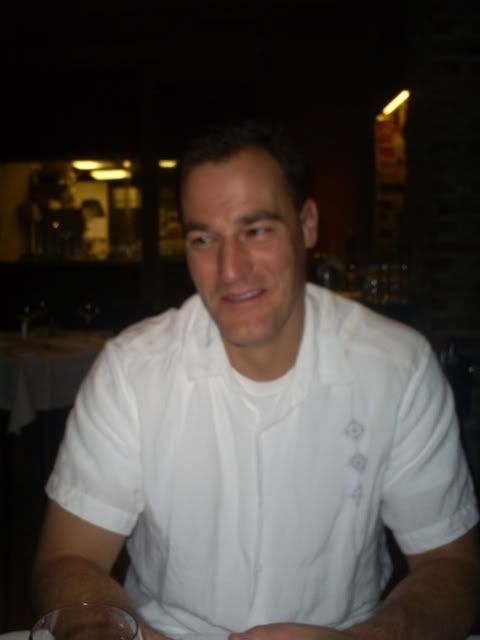 It was the best meal I have ever eaten. I had baby greens, tossed in sherry-wine bacon vinaigrette with black berries and warm, pistachio-encrusted goat cheese. My main course was blackberry stout glazed, hickory-smoked St. Louis ribs with orecchiette pasta brie cream "mac & cheese", and honey baked white beans.
I almost had a heart attack just typing that, and as we speak, gravy is flowing through my veins. Also, I peed a little from pure joy.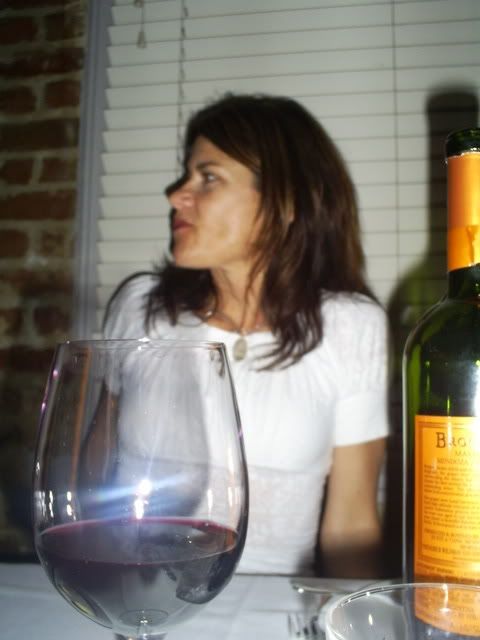 Stanette had garlic-crusted Texas Redfish, cooked in the wood burning oven with brabant potatoes, wild mushrooms, bacon and sauce beurre rouge.
It was excellent. The service was impeccable, and I would fly back to New Orleans just to eat there.
Panty-droppin' good. (Hey, I'me easy. What can I say?)
People were getting married everywhere.
Jimmy Choo shoes. (Guys- forget you ever heard the name, but run the other way if ever hear it again. $ 400 - $ 600 for a pair of those babies.) (Ladies- enjoy.)
I brought the funk.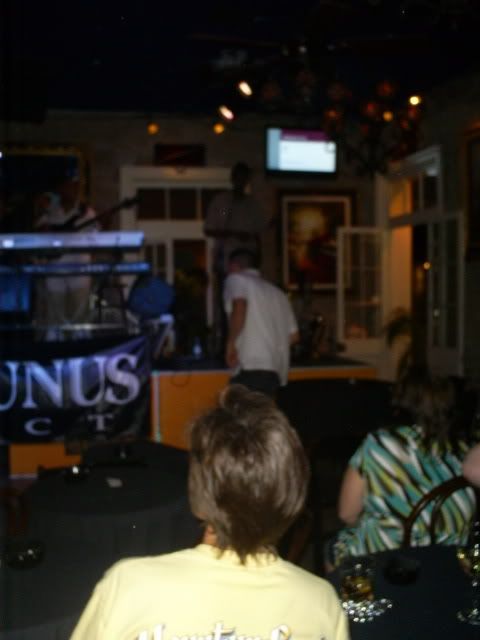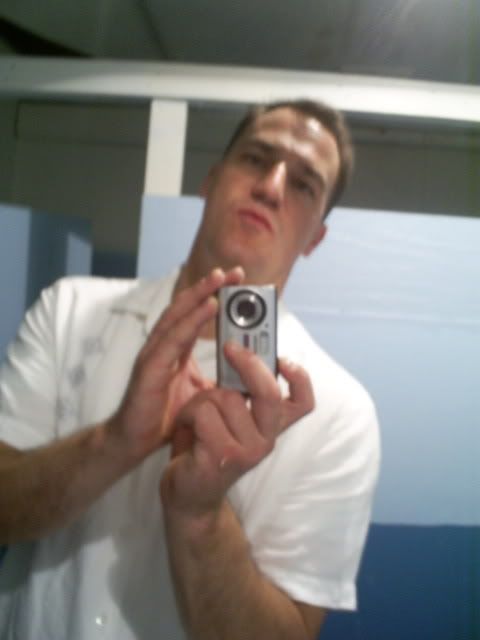 The nightlife was a bunch of fun. Tons of idiots walking around to mock. We met some friendly people, too. I met three or four people who had the same birthday.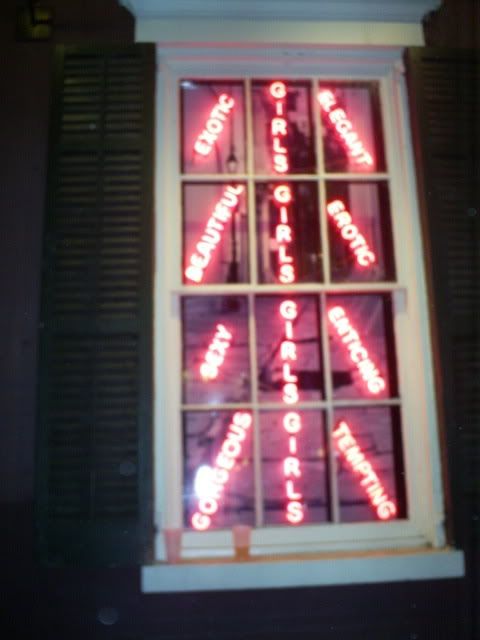 I met Wolverine. I asked the kid, "Why?" He said, "I saw it and I had to have it."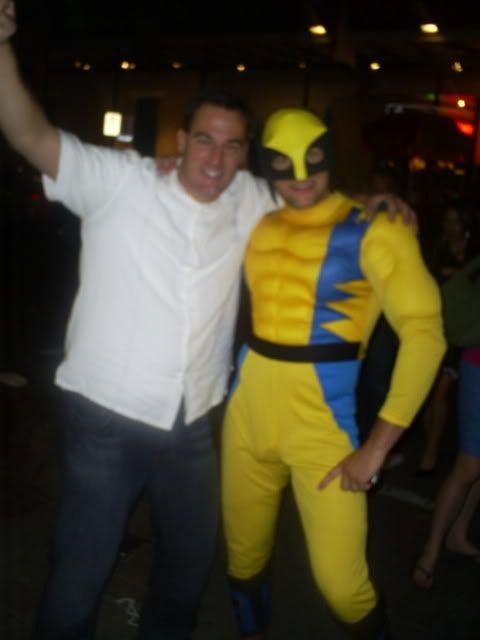 I admire that kind of spunk.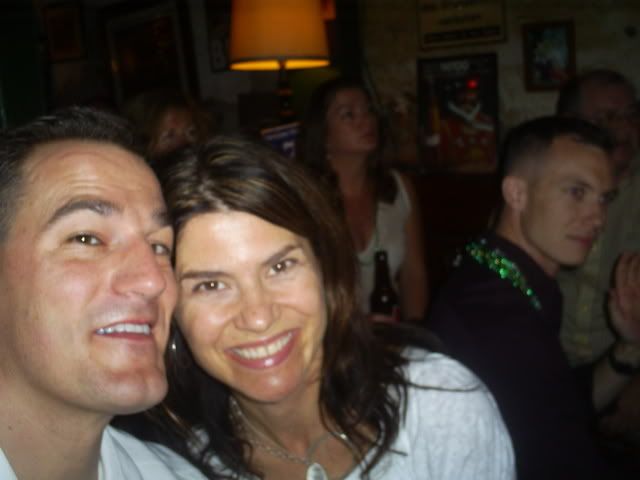 We saw a killer jazz band. That gent sitting next to Stanette is named Patrick. He and his buddy pilot Harrier jets- the kind where the wings rotate and they can take off and land like a helicopter. They were intelligent and engaging young men. I was sincerely impressed.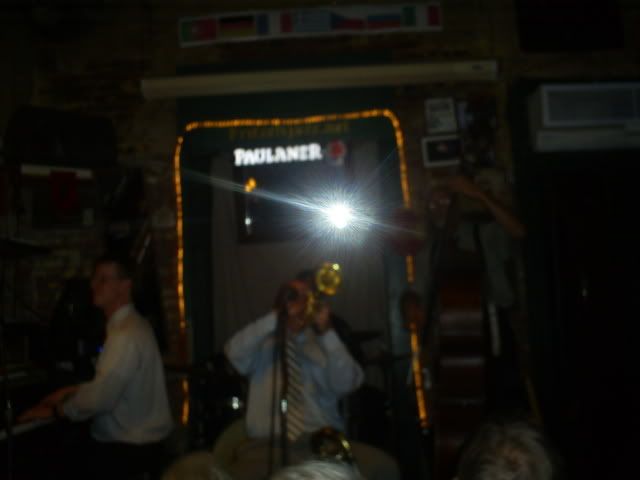 We had a big, four-poster bed in the hotel room.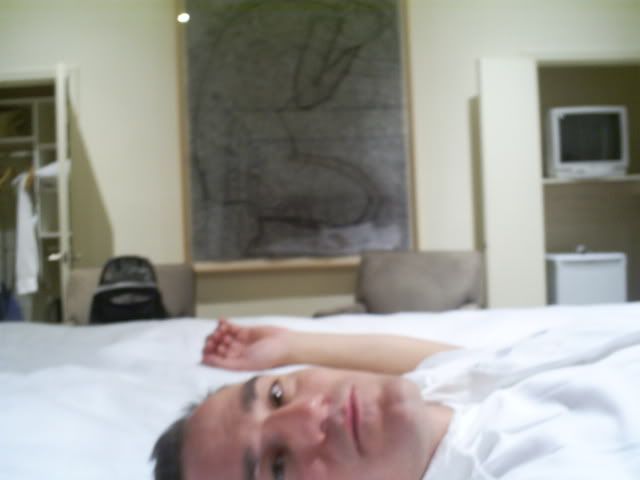 It's a living.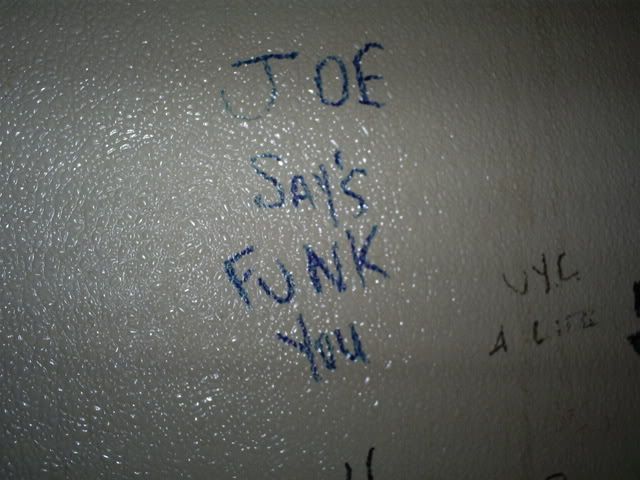 I didn't write it.
Sunday, we saw Johnny Lang play the House of Blues.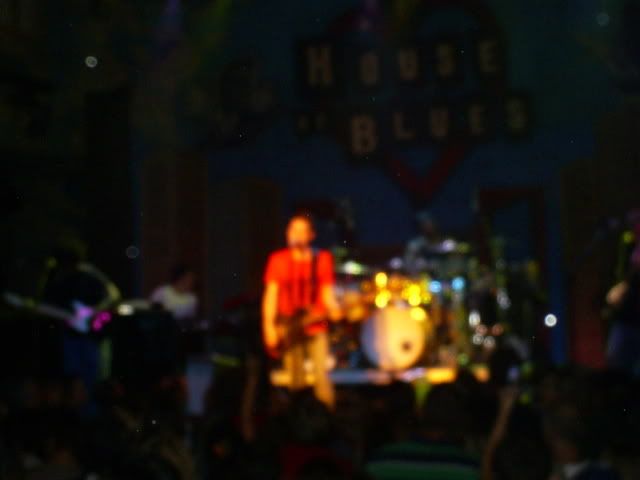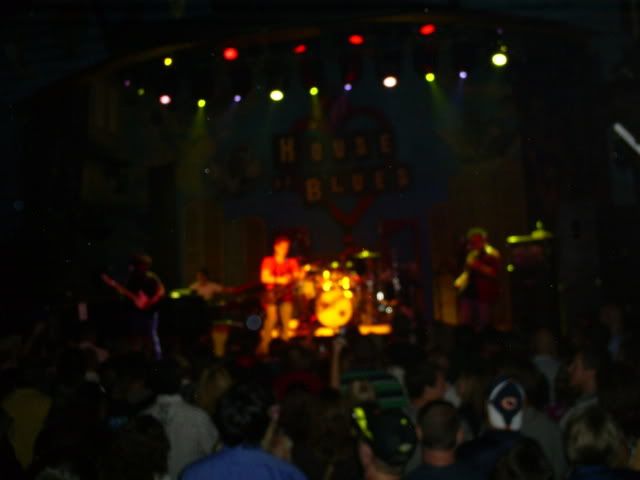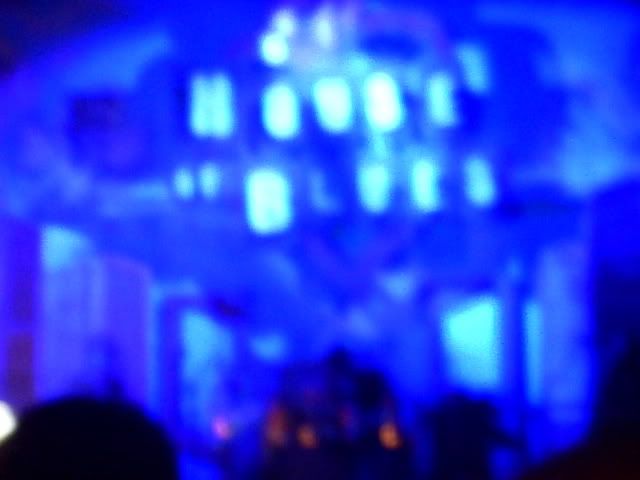 I had a cupcake.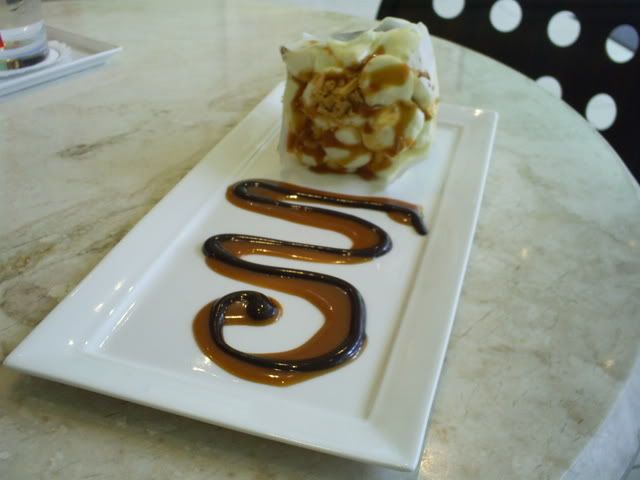 Garden district.
Gorgeous, humid.
Stately, yet in constant decay.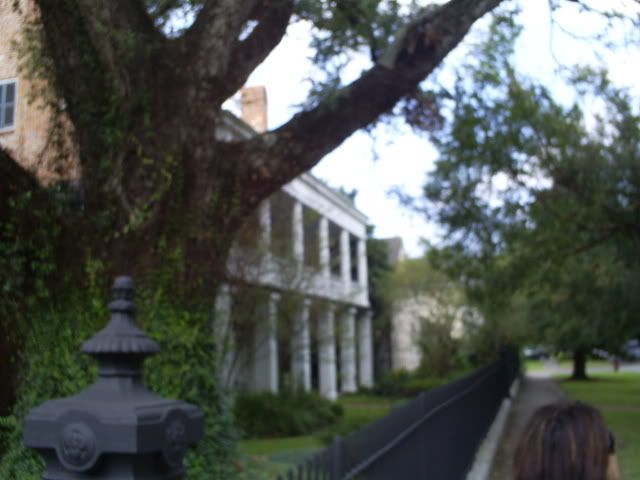 Decadent, but polite.
Oozing southern charm.
A much slower pace of life.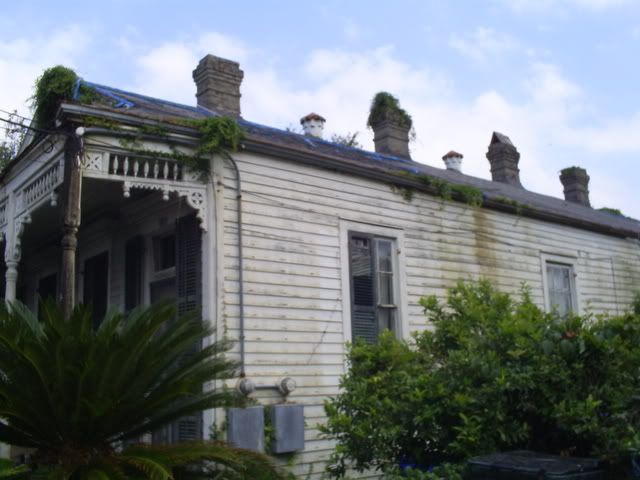 So hot that walking a mile feels like ten.
A beautiful, charming city that almost feels like it is not in the United States. Katrina has colored everything down there, but the spirit is still there. The country really let the entire region down three years ago.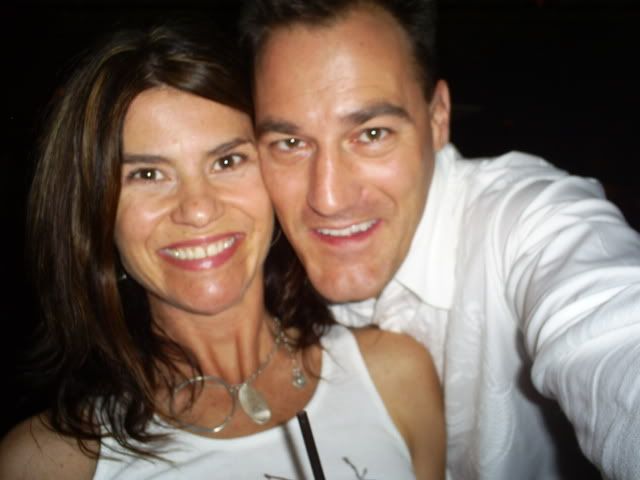 Oh, gotta go. A stockbroker just flew past my window. I want to see if he bounced.