Christmas time is here
Happiness is here
We woke up and hopped in the hot tub.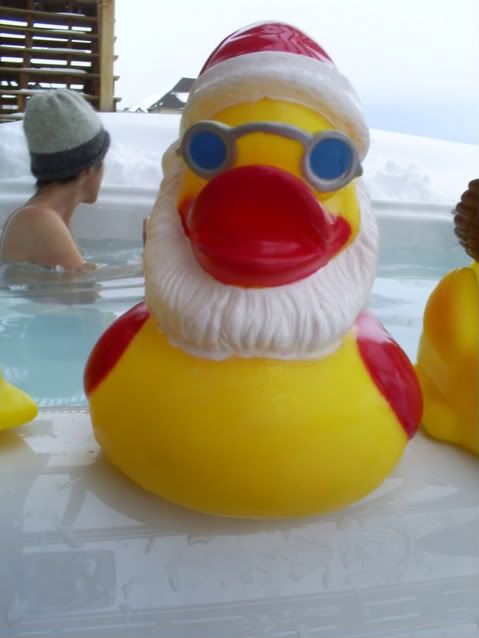 Stanette's sister sent us some new rubber duckies.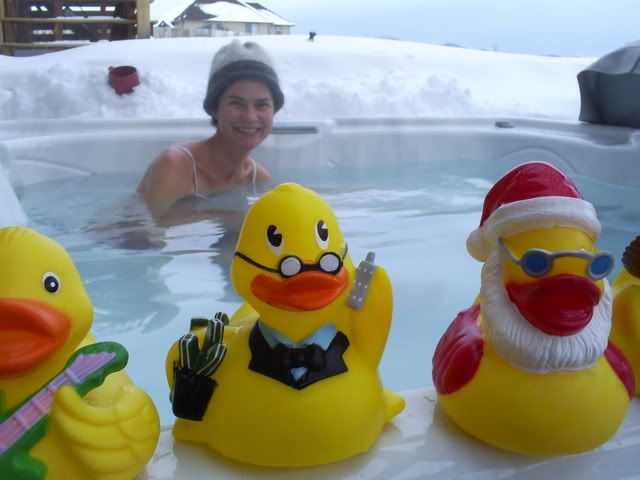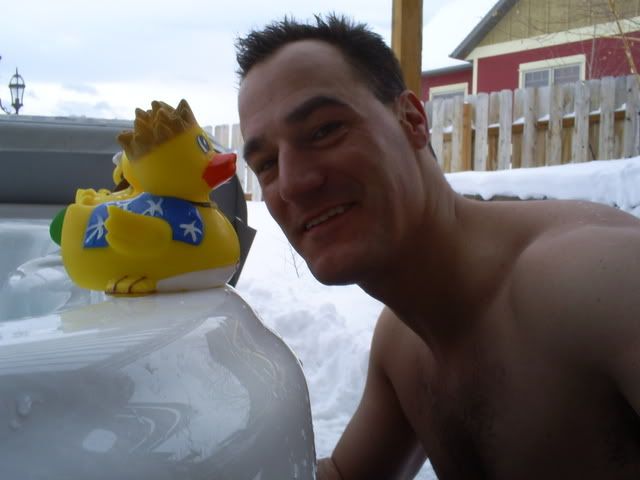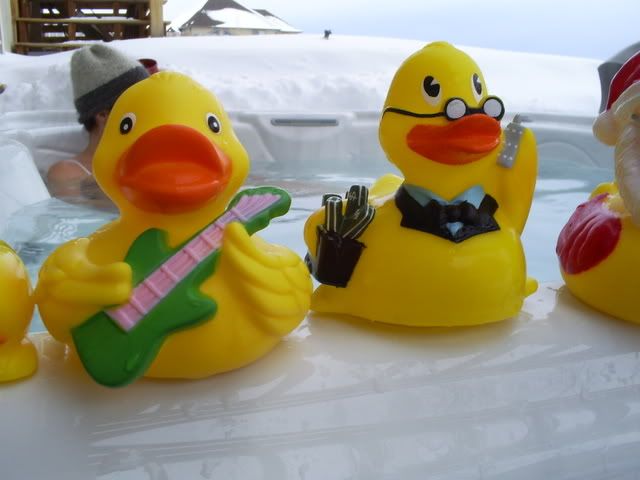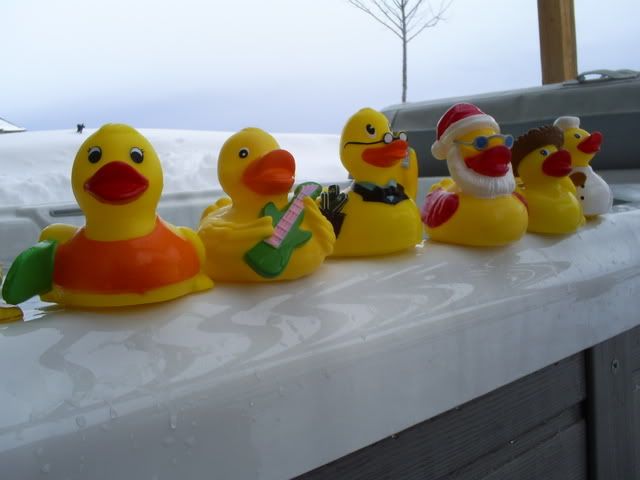 These are from the other day: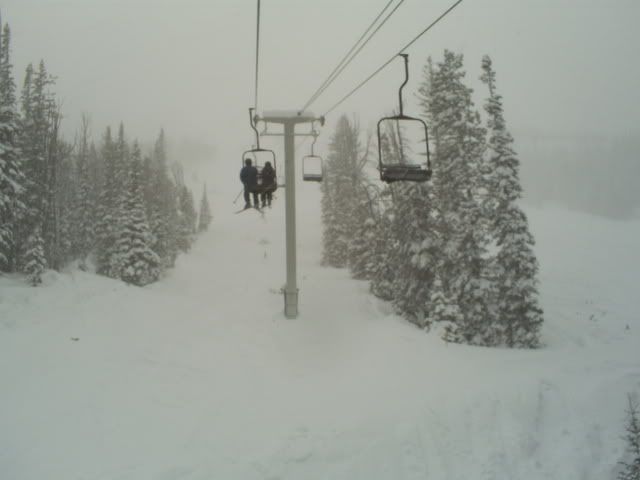 This Christmas cactus is 85 years old: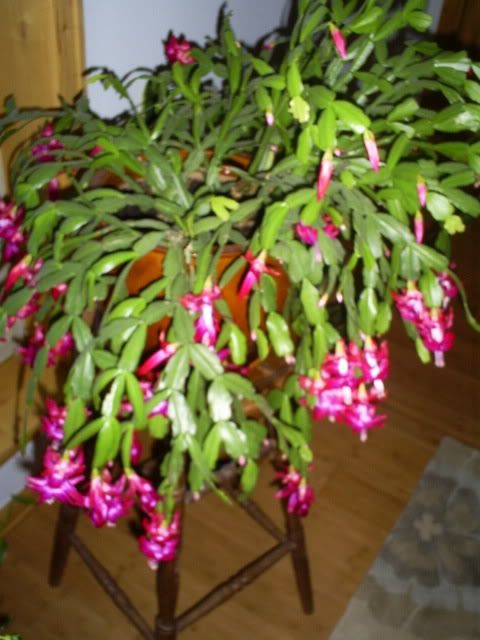 Stanette's amaryllis: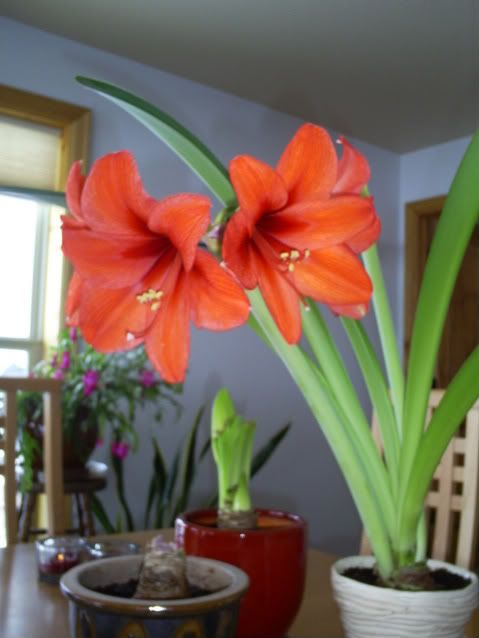 We have a few of them around the house. You can't see it on the pictures, but the petals are sparkly.
And, of course, the ax collection.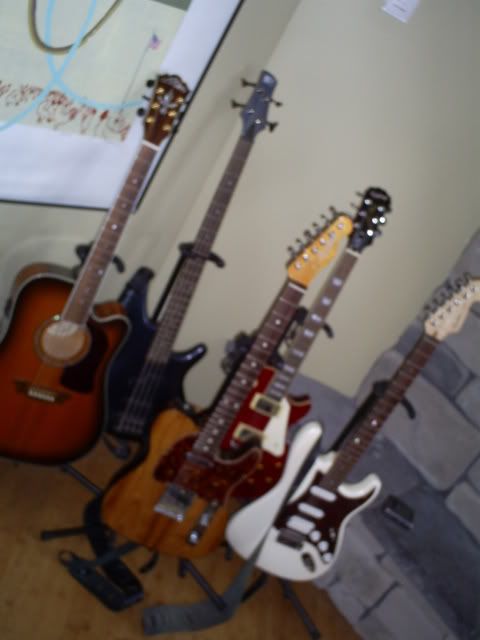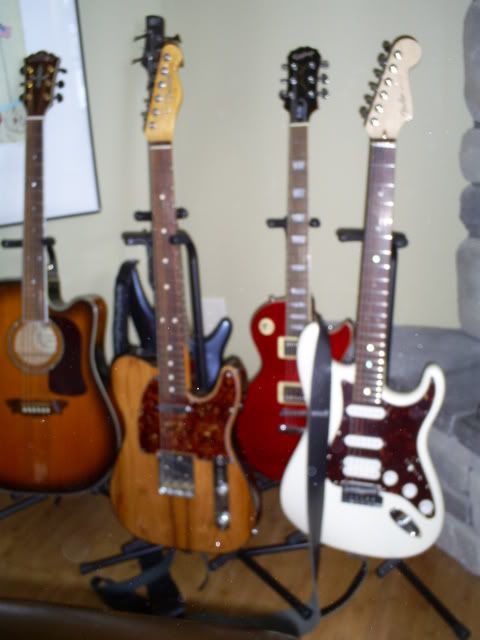 Right now, we're rocking the Charlie Brown Christmas Album.
I'm doing the Snoopy dance.
Here is a pretty funny alternate version:
My gift from Stanette was a digital 8-track recorder. Now I can preserve my musical stylings for posterity. It even burns cds. She also got me a kick-ass microphone and some studio monitors. You better believe the Boogie Station is going to be rocking. Yes, I am living a 19 year old's dream...
I got her some Frye boots and a purse made from an old cowboy boot.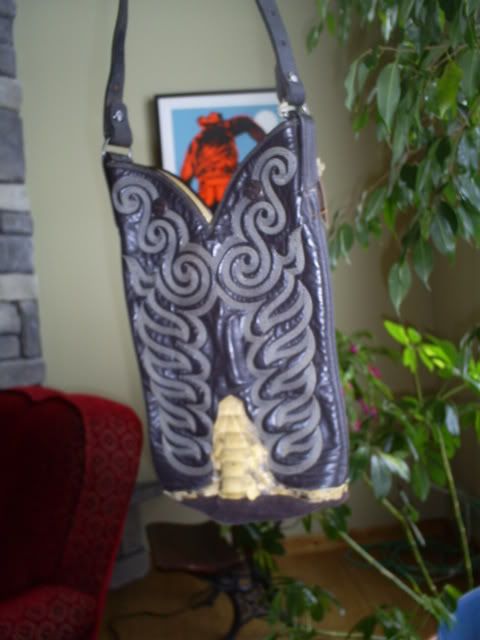 Doodlebug got some catnip and ribbon, and I think she had the best Christmas of all. I'll upload some video.