Havn't seen the sun in weeks
My skin is getting pale
Haven't got a mind left to speak
I'm skinny as a rail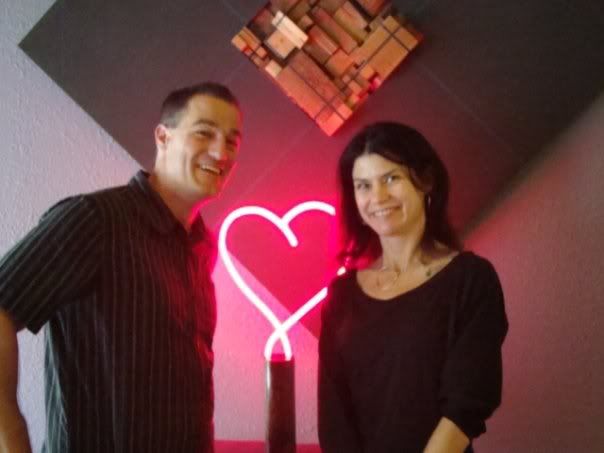 Last Thursday, we saw Them Crooked Vultures, the supergroup with Dave Grohl, Johns Paul Jones and Josh Homme at Stubb's in Austin. It was exciting, and there was a buzzz of electricity in the air, but, honestly, I was disappointed with the music. Don't get me wrong, Dave Grohl is a freaking madman on drums, and John Paul Jones is straight-up rock royalty. It was serious metal, but I left with the opinion that they should have let Dave write them some of those big, catchy choruses that he learned at the feet of Kurt and uses to platinum-selling heights with the Foos.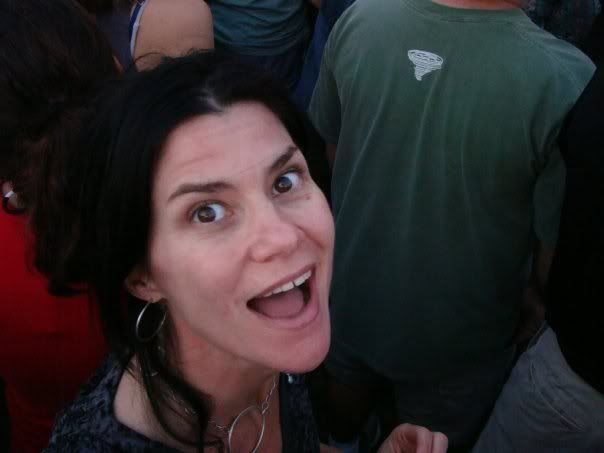 Friday was Medeski, Martin & Wood played early, then Thievery Corporation. Kings of Leon closed the show Friday. For the very last song, Caleb, the singer, said, "Ladies and Gentlemen, it's been a great evening... but it's about to get a whole lot better. MR. EDDIE VEDDER!"
They did this song, replete with tambourines:
Lizzy likes turtles.
Jack White's new band, The Dead Weather were the second to last band we saw at the fest.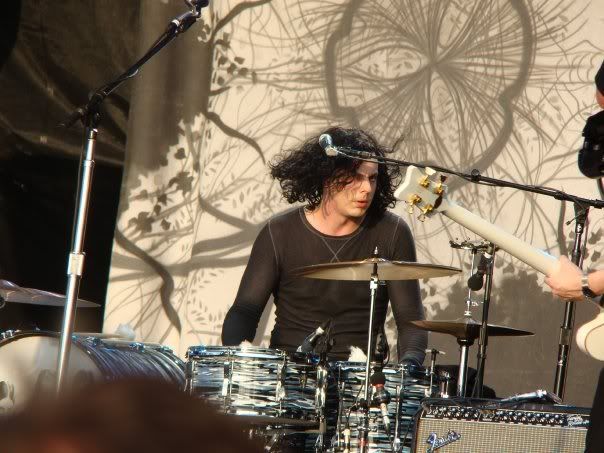 They were awesome.
So was the last band.
Ben Harper sat in with Pearl Jam. So did Perry Farrell. They were ferocious. I fought my way to the front rail, and was really close for most of the show.
This was the setlist:
1.Why Go
2.Corduroy with Interstellar Overdrive
3.Got Some
4.Not For You with Modern Girl snippet
5.Elderly Woman Behind The Counter In A Small Town
6.Given To Fly
7.World Wide Suicide
8.Even Flow
9.Unthought Unknown
10.Daughter with WMA snippet
11.Hail Hail
12.Insignificance
13.Present Tense
14.State Of Love And Trust
15.The Fixer
16.Go
Encore:
17.Jazz Odyssey
18.Red Mosquito (with Ben Harper)
19.Do The Evolution
20.The Real Me (The Who cover)
21.Alive
Encore 2:
22.Mountain Song: first time ever (Jane's Addiction cover) (with Perry Farrell)
23.Rockin' in the Free World (Neil Young)
If you have never seen them, by all means, do what you can to make it happen. They are one of the best live acts out there.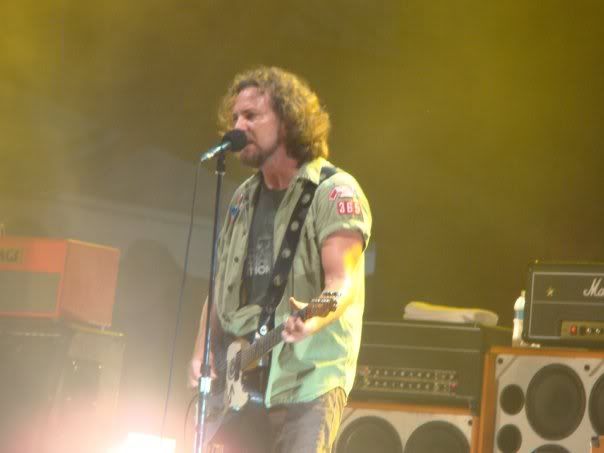 Tom shot some great video. He mailed me discs. Rest assured, I will youtube them and share them with you.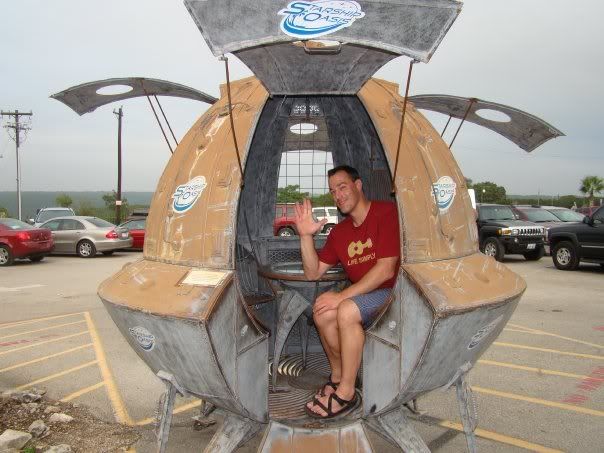 We met Jeff Blaylock on Monday. We also toured the Texas State Capitol building.
I played a little twelve-string guitar at an outdoor wedding yesterday. It was about sixteen degrees.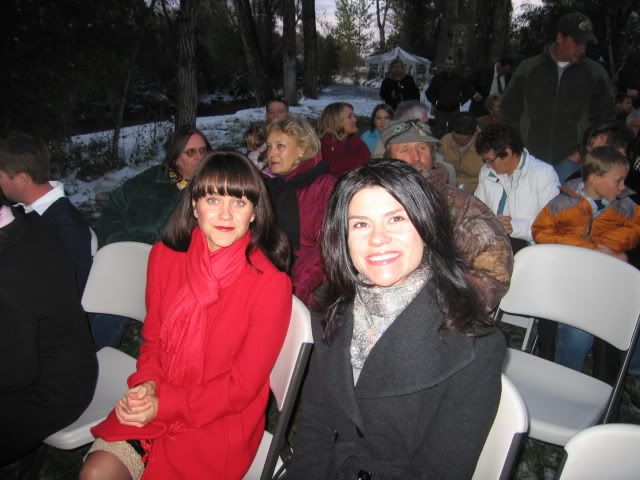 They had a heater blasting at the gazebo, which allowed me to keep all my fingers and toes.
The maid-of-honor, Kelly, sang.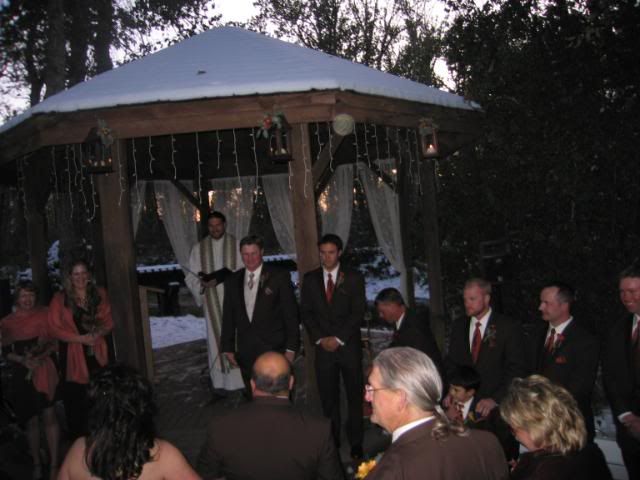 By all accounts, we nailed it.
The band at the reception, which was fortunately indoors, killed.
It was you, Fredo. It was you.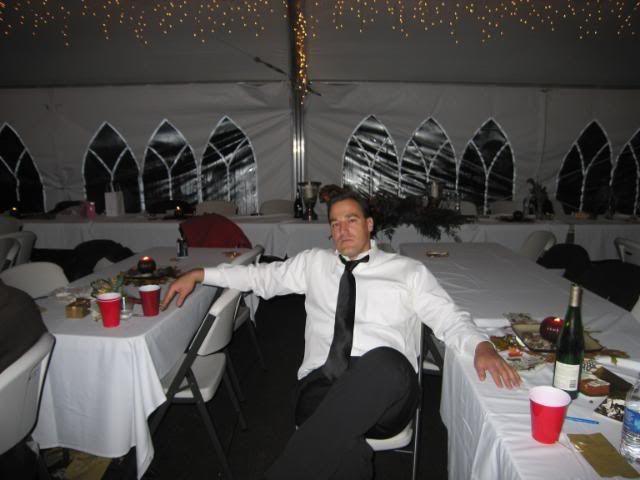 You broke my heart.
Just for kicks... Keith and Ronnie playing slide guitar:
Labels: All in all it was a pretty gosh darned good birthday