I've got a feeling, a feeling deep inside
Oh yeah
I once had something that I enjoyed. I was young. Naive. I thought it was all mine, and only mine.
I'm so tired.
I wonder should I get up and fix myself a drink.
My mind is on the blink. It's no joke, it's doing me harm. You know I can't sleep. I can't stop my brain, you know, it's three weeks. I'm going insane.
You know I'd give you everything I've got for a little peace of mind.
I finally feel better. I went snowboarding on Sunday and just knocked it out of me. See, I located the site for the Big Air Championship, 2008. As the reigning 2007 champion, it is my prerogative to situate this year's contest in a Joe-friendly locale. So I did.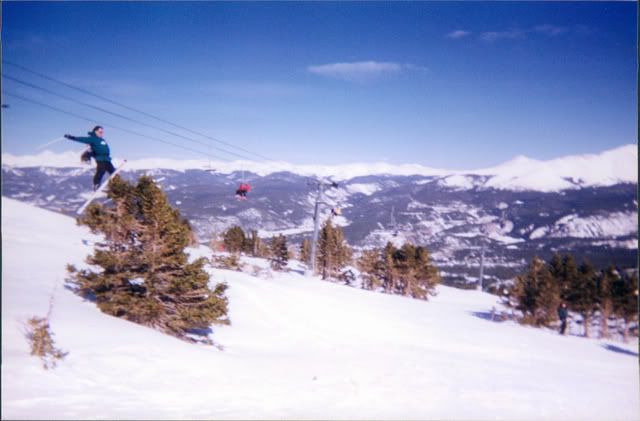 My first run at it, I shot it at a relatively high rate of speed and, naturally, I misjudged the landing.
The jump itself was a thing of beauty and grace. Without exaggeration, I went about 20 feet. I launched and soared like a magnificent vulture. For a second.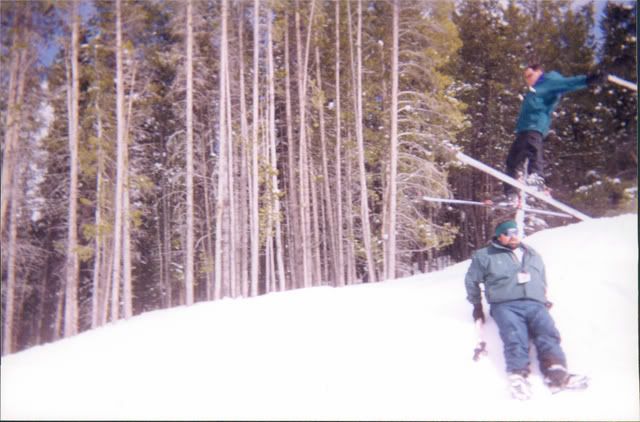 Exhilaration took hold as I realized the drop underneath the jump was much steeper than I had anticipated. Hence the 20 feet of air prior to landing.
And I use the term, "landing" liberally, and with utter disregard for the traditional usage of the word.
"Crater," "explosion," "napalm," "Nagasaki," "rag doll" and/or "ass-over-teakettle" seem more appropriate.
The best part is that I did it underneath the chairlift, eliciting cheers, and probably tears, of utter joy.
Happy New Year.
Bells, it's on like Donkey Kong in '08. I'm gonna fly like an eagle, let my spirit carry me... right to the Big Air Crown. Again.