Early one morning, the sun was shining, I was laying in bed. Wondering if she had changed at all, if her hair was still red.
Today,
finally
, I took a glorious, long run. It was the first time in over a week, which was the longest run-free period I have endured in three years.
It was about noon, and it was a gorgeous, cloud-free, sunny day here in the Gallatin Valley. In Wisconsin, such conditions would have made a run unbearable. The heat and humidity would have knocked my dick in the dirt. But it is different here. It was dry, so the sweat evaporated, and the heat didn't bother me. I didn't even wear a walkman to distract me. I just ran out into the country and soaked in the sublime views of snow-capped peaks over the flat valley.
I installed our dryer and organized a bunch of boxes with my mom in the garage. After two trips to Home Depot, the dryer was successfully installed. Tomorrow, I will attempt the washer.
Here are some pictures of how the house is coming along:
The kitchen: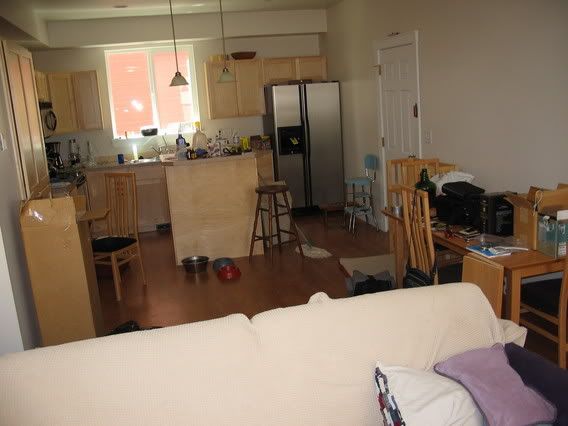 The den: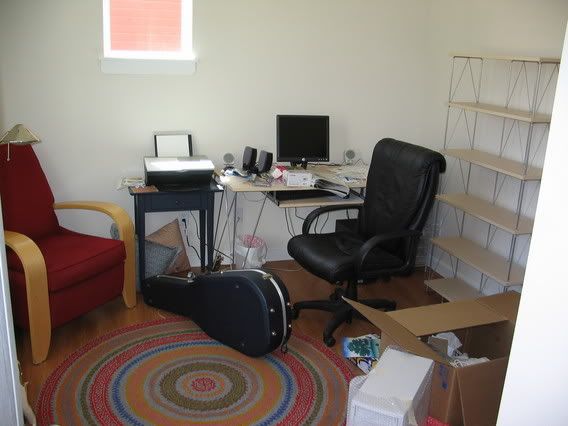 View out the den window:
The living room:
Eventually, there will be a new tv up there and the stereo system.
India spent the day at Target, buying stuff to help us get organized. We downsized from our Wisconsin house, and have to prioritize, discard, and organize. Being unemployed, we didn't want to buy too much house. Despite the downsizing, I like the house. We bought an identical house, three houses down from the one where we live. As I stated, we already have a renter, which Napoleon calls "sweet." Both houses are each already worth $ 40,000 more that we paid for them, based on the sale price of identical models in the subdivision. Hopefully, in a few years, we will sell them both and build something cool in the foothills.
My mom, India and I went to Montana Ale Works for dinner. It is on Main St., in an old train depot. The food was excellent, and after, we took a drive to take some photos.
The Bridger mountain range, which is north & east of town: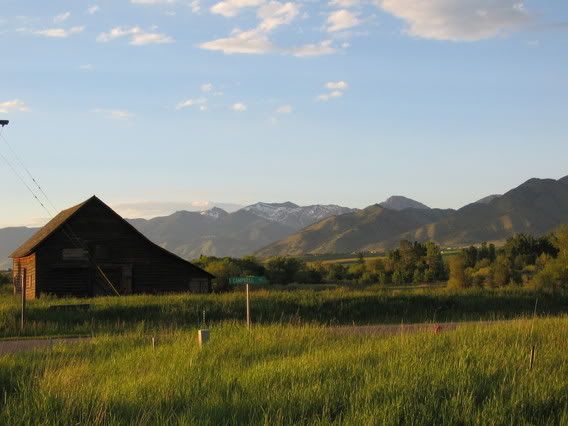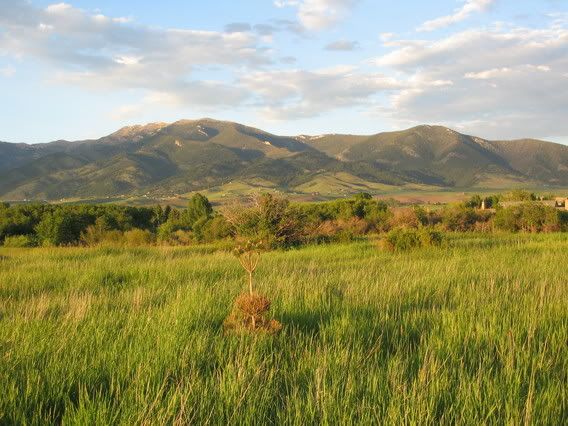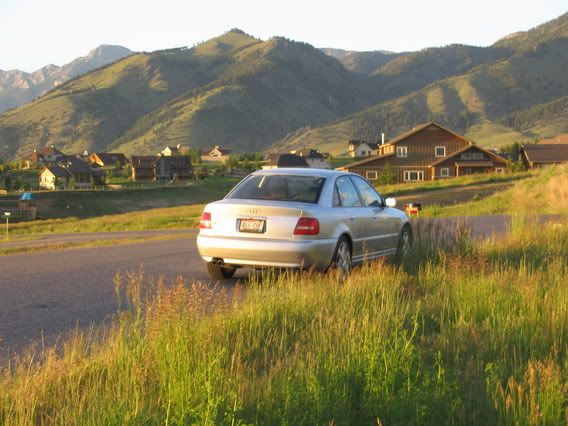 When we got home, we found that Buddy had discovered the ledge above the living room.
That's Buddy with Kurt Russell in Tequila Sunrise: