I could be there in ten minutes or so
I've got my things
We'll make it up as we go along
With you I could never be alone
We explored a new (to us) area today... Bear Canyon.
It is just south of town.
The canyon was narrow, steep and very beautiful. We liked it a lot, and we will definitely go back.
The lighting was shitty, but here are a few photos.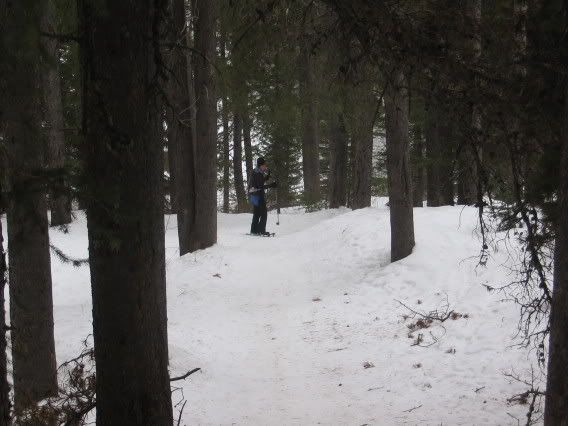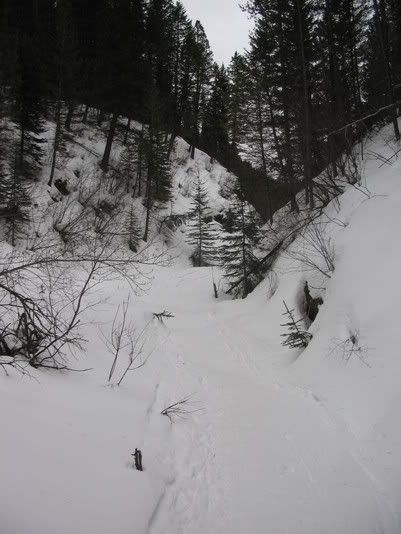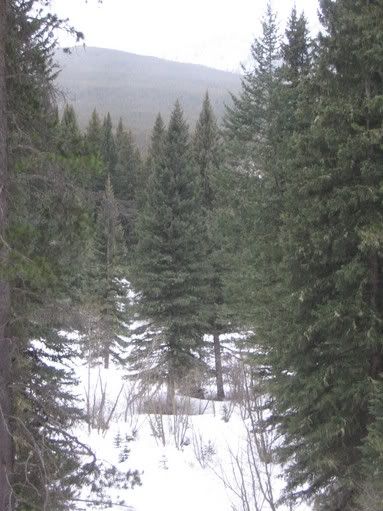 We hiked around for a couple hours on snowshoes. There was a trail, cut by cross country skiers, but there was plenty of deep powder to tromp through.
If you have never snowshoed, there is really nothing to it... just walking with poles.
It is a hell of a workout, though, especially when you are cutting your own trail.
When we were done with that, we took the dogs for a spin up a different arm of the canyon. They had a blast.
After all that hard work, we took a soak at the Bozeman Hot Springs with a couple of India's girlfriends.
Then we hung out and watched
40 Year Old Virgin.
Pretty entertaining movie.
All in all, I managed to avoid coming down with a case of the Moondays.