And I wished for so long
Cannot stay
All the precious moments...
Cannot stay
It's not like wings have fallen...
Cannot stay
Without you something is missing...
Cannot say

Holding hands of daughters and sons
And their faiths just falling down
Down, down, down

I have wished for so long...
How I wish for you today

We all walk the long road
I cannot stay
There's no need to say goodbye

Oh, the friends and family...
All the memories going round
Round, round round...

I have wished for so long...
How I wished for you today

And the wind keeps rollin'
And the sky keeps turning grey
And the sun is set
The sun will rise another day

I have wished for so long...
How I wish for you today

I have wished for so long...
How I wish for you today
We all walk the long road
We all walk the long road
Long Road, by Pearl Jam.
Great tune.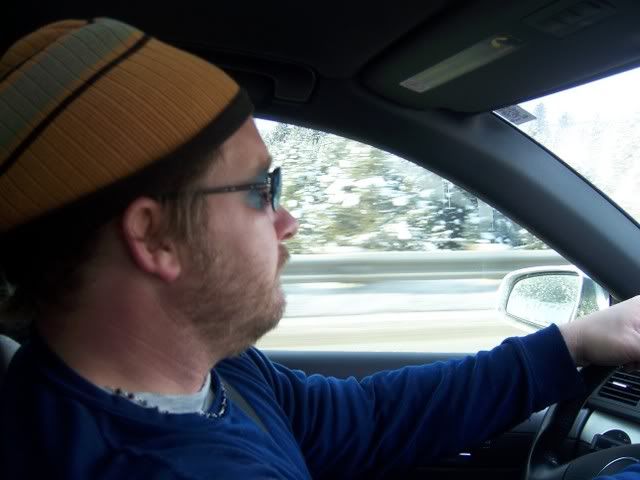 Tried to snowboard yesterday, but it was no good. Coverage was really thin off the tram, making parts of those chutes "no-fall zones."
It was worth it for the view, despite the sphincter-puckering ride down the dictator chutes.
This is at the very summit of Lone Peak, 11,266 feet. I stood and faced each direction and took a picture. Check it.
Facing East. You are looking at the western border of Yellowstone National Park.
Southeast. This is cool. Those are the Tetons in the distance, upper left. That was where I pigged out on powder last week. Funny How they have snow and Big Sky doesn't.
Southwest. The Yellowstone Club is in the foreground. Behind it are the Madison Range.
Southwest. This is my favorite view. That bowl, which is National Forest land, looks freaking scrumpdilicious. I would love to be taken up there on a cat or a snowmobile and carve it up. The high peak in the back left is called The Sphynx.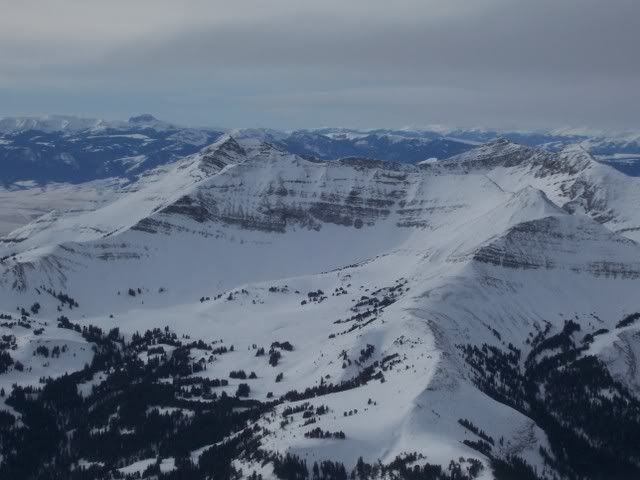 West. Bells near the Big Couloir entrance. That is Ennis Lake and the Madison River Valley behind him.
So, I got the helmet cam for Christmas.
Unfortunately we had some technical difficulties (read: I need to read the directions), but once this muhfug is up and running, you Little Lebowski Urban Acheivers ((and proud of them we all are)) are in for a treat.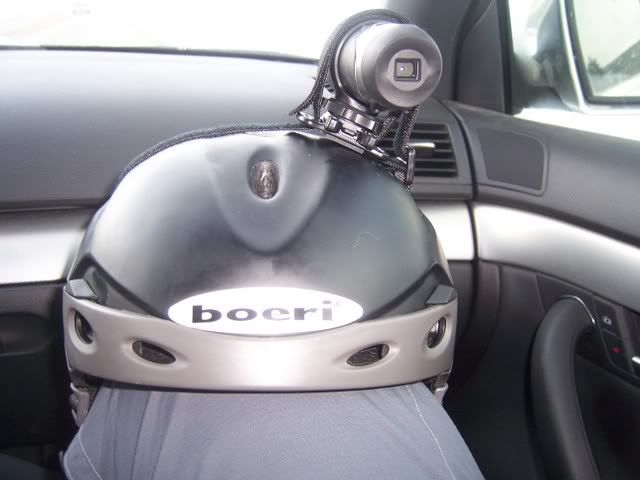 How badass am I with my helmet cam? I'll tell you. I have Samuel L. Jackson's wallet from Pulp Fiction. I walk into Arnold's, bang the jukebox and tunes play. Yeah.
That's
how badass. I may as well be yodeling.
What?
You didn't know yodeling was badass?
It is. So is the bassoon, but we'll get into that later. You're not ready.
Salvaged a crappy boarding day with some great views, a good meal and some music.
Here is a cover of the song, lyrics of which are listed above. Enjoy.