In touch with the ground
I'm on the hunt, I'm after you
More rocking from Saturday: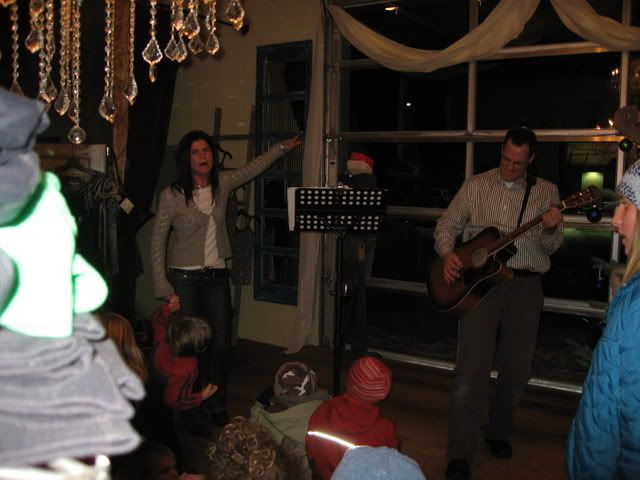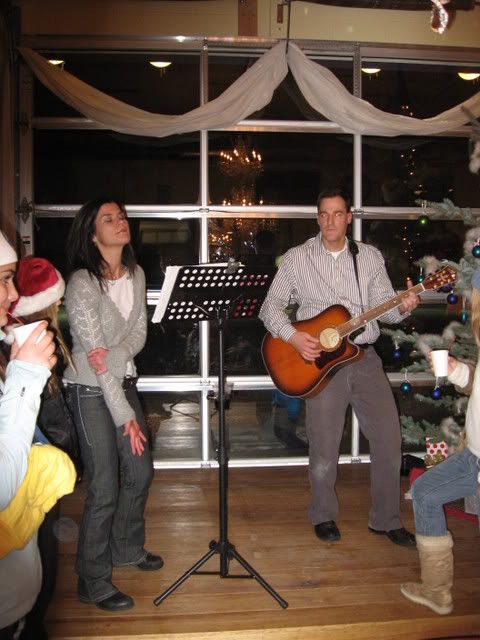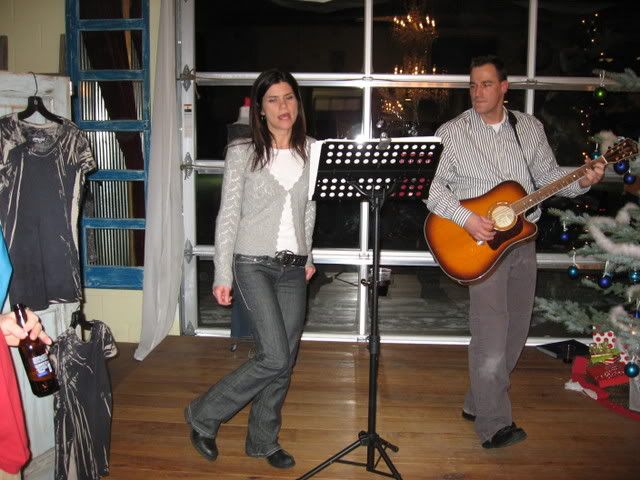 We went to a nice dinner with the Bells family after, but, as you can see, the rocking continued: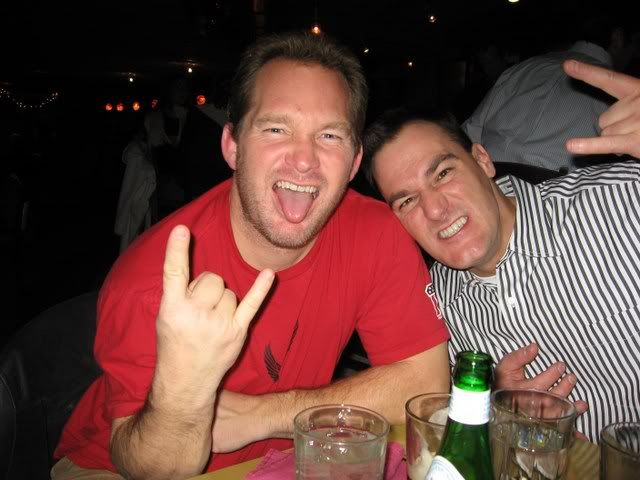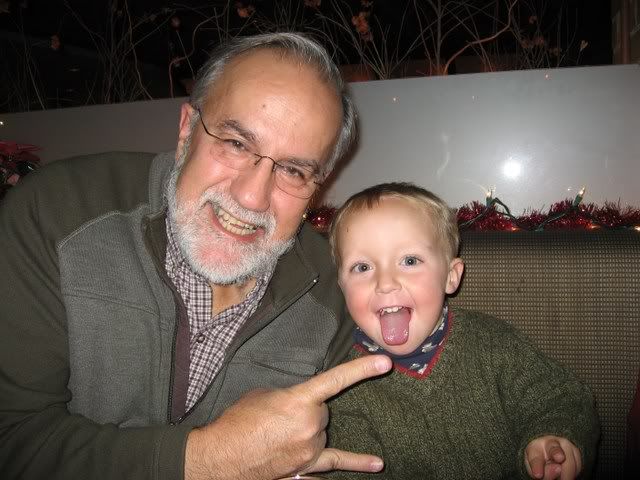 Aden was funny. He was pretty focused on his rock gestures: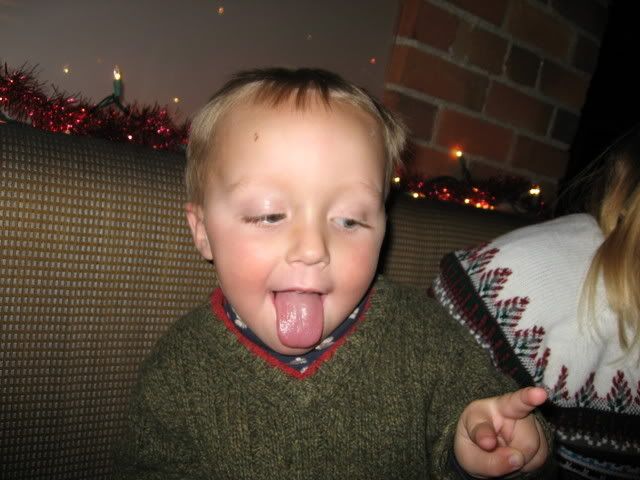 Stanette, my dad and I drove into Yellowstone on Sunday. We saw some bighorn: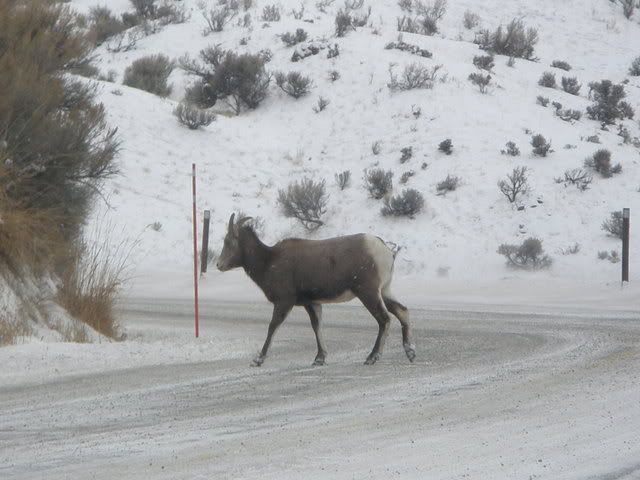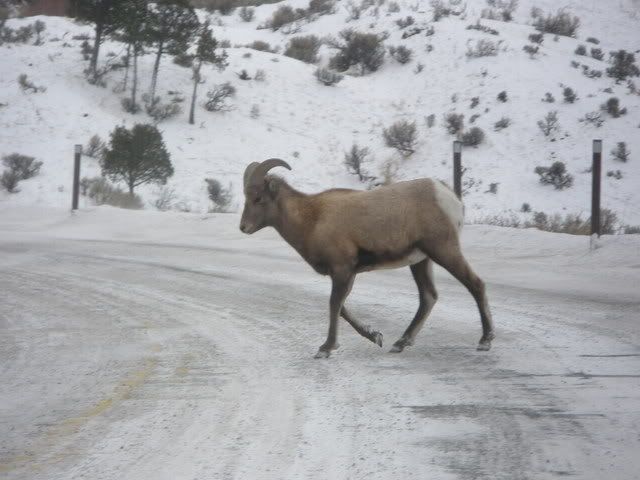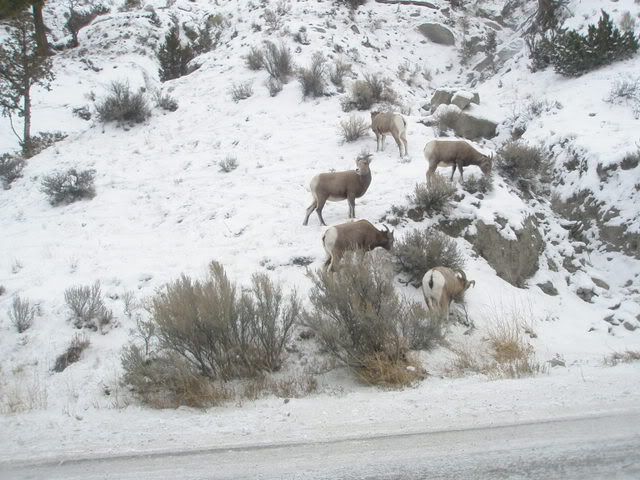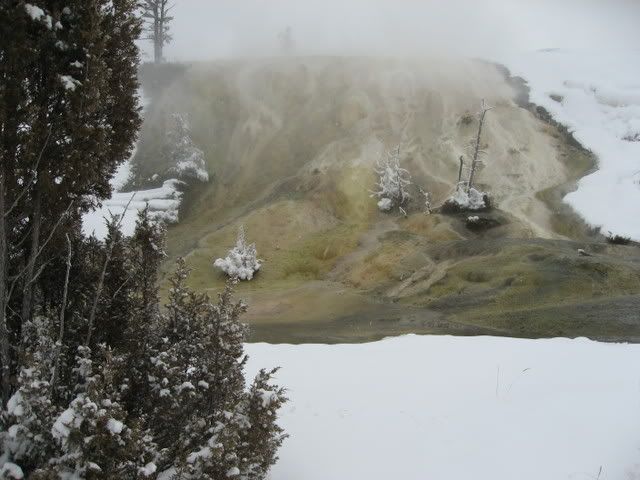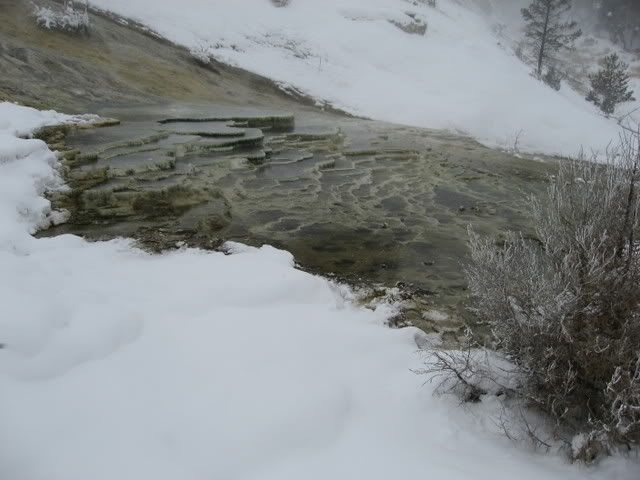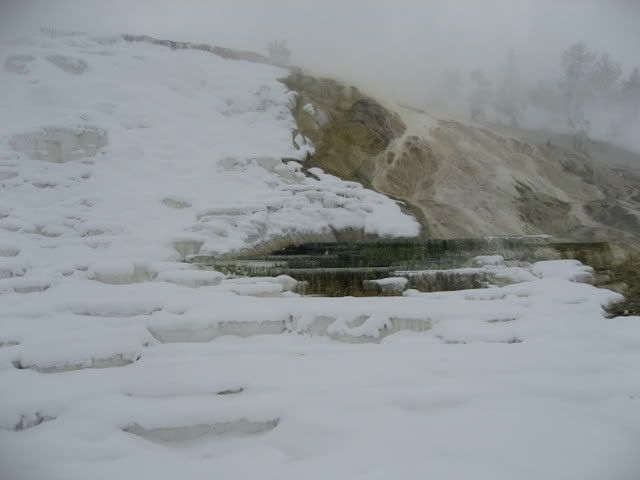 Also, we stopped and hung out with a group of scientists who were doing an intensive, 30-day wolf study. The Leopold Peak pack had brought down an elk, and they were all lolling around the bloody carcass. We viewed it safely through their super-sweet optics from about a mile away.
The Leopold Peak pack territory is in the north central portion of this map.
Since we were looking through scopes, we have no pictures... so I found this for you. Somebody else took this one of a Yellowstone wolf snacking on some elk:
I think that kind of stuff is awesome. What a weekend.