She's got a smile that it seems to me
Reminds me of childhood memories
Sorry for the delinquency in my posting lately. I have been busy with work, visitors, snowboarding and music, not necessarily in that order.
Work, I don't discuss here, what with being a spy and international man of mystery and all. Don't wanna blow my cover.
The problem is that I pack so much into my days and nights, that after an absence, I never know where to begin.
Plus, I forgot my camera everywhere I went for the last week, which sucks for those of you readers who just really want to see purty pitchers of Montana.
That's enough preamble. I had a friend from the Dam, Chris M., come to visit. He happened to have business in town, so he and I met for happy hour last Friday. We caught up and then made plans for me to pick him up on Saturday morning and take him up to Big Sky for a ski day on Saturday.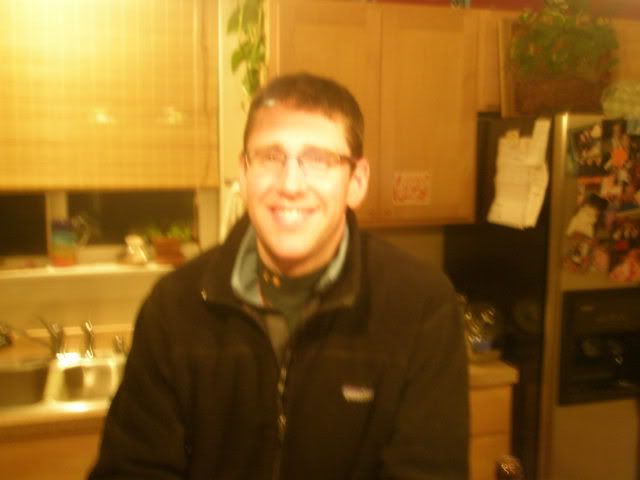 He was leaving early Sunday morning, so I only had one day.
There have been a few times when I have had visitors only for a day. There is so much to see here that I haven't seen it all in the nearly three years I have lived here. One thing I have learned is you cannot vaguely describe the hundreds of things to do and see around here and ask a newcomer to pick.
You have to have a go-to thing.
Fortunately for Chris M., it was winter, and I'm going "go-to" snowboarding at Big Sky with or without you, especially with the absolutely filthy storm cycle that has come through here recently. You may have seen news of people dying in avalanches around here recently. Sick as it sounds, that is music to my ears.
Also fortunately for Chris M., my other "go-to" for other seasons is taking people on a drive up the Gallatin River canyon, which just happens to go to Big Sky. For you regulars, you've seen enough pictures of it, and if you haven't, rent
A River Runs Through It.
They filmed the fishing scenes in the canyon.
I pick Chris up in the a.m., bright and early, and we head up the canyon. I tell him, I can give him a 70% chance that he will see multiple bighorn sheep, and a 100% chance that his socks will be knocked off.
On the approach to the canyon, I point out the now-defunct strip bar, and mention that I have to find some new employment on Ladies' Night. I show him the section of the mountain range that Ted Turner owns, and we enter the canyon.
I say, "This is the deadliest road in Montana, so I need to keep my eyes on the road, but you keep your eyes peeled for wildlife. I'll tell you when we get to the place where the bighorn sheep hang out."
That no sooner leaves my mouth and we see a healthy, adult bald eagle, perched in a tree overlooking the river.
I said, "Yeah, I called ahead and told them you were coming."
He laughed, we listened to some music and enjoyed the views on the windy road.
About 15 minutes later, a moose hops over the guardrail and stands in the road. Ever seen a moose? They are big. There was a chance I could have driven right under its legs, not that I was game to try.
Fortunately, I was driving mellow, and I had time to stop. Duder stood there for a bit, thought better of the decision, than turned around, hopped the guardrail and headed back to the river.
Again, "Yeah, dude, I called ahead and alerted everyone you were coming through."
He laughed, we listened to music and enjoy the views. (When I make that statement, please know that I have made that drive at least 200 times since I have moved here, and I
never
get sick of it.)
At the turn, as promised, there was a flock of bighorn sheep, "full curl." ("Full curl" is when the horns curl all the way around like the St. Louis Rams helmets.)
We get to the mountain, it's a powder day. I squire Chris around, scare the shit out of him for a bit and then make sure he has fun-- he did-- then we head in and watch the Pack beat the Seahawks like a rented mule.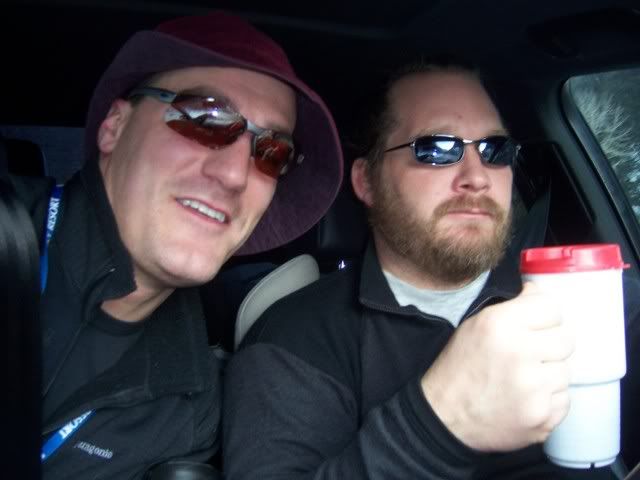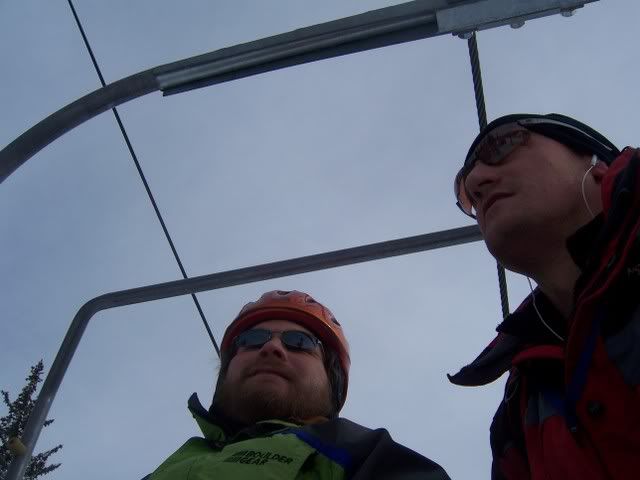 (Mom, these are old pictures. I wear a helmet every time I board now, which means I can run into things even hardder than I normally do.)
Head back, dinner, a little music (Chris requested an acoustic "Plush," by Stone Temple Pilots, which I can play in my sleep, and Stanette sang at the restaurant... which we do whenever we want free wine or dessert. Never fails.)
Chris stayed over and left Sunday,before we even got up. Stanette, my sweet-ass chick, agreed to come back to Big Sky with me.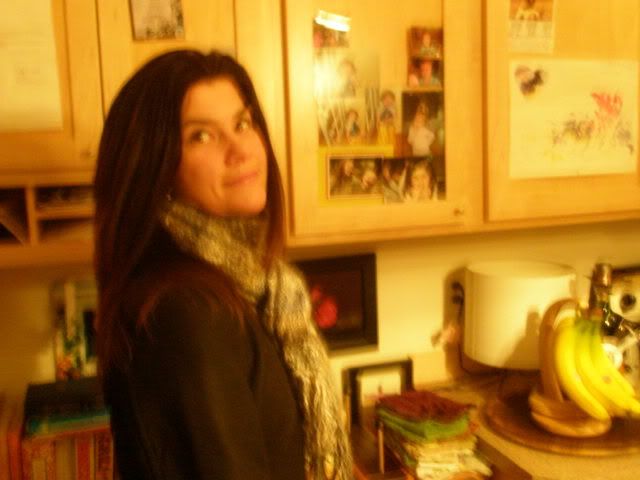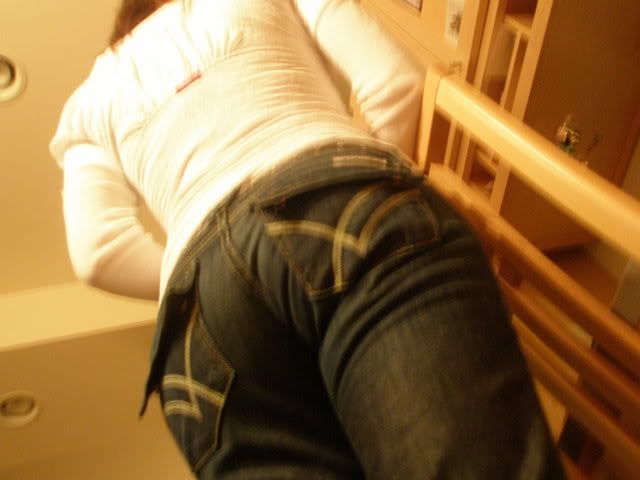 I said sweet-ass, didn't I?
We had lunch and came back to Bozeman.
After all, I had a jam session scheduled with Omar and Bells, at Bells' house. We brought so much equipment, it was silly. We had three electric guitars, including my Les Paul and Omar's Ibanez, my acoustic/electric Washburn, Bells' acoustic Washburn, my bass, a microphone, a fully functional drum set (Carp- I bought him a new hi-hat stand ... for $ 40. He has been insisting he would fix it for 6 months. He still is. Anyway, he got a vasectomy on Monday, so we presented it as a parting gift to his vas deferens.)
Stanette didn't come, since this was just a boys' jam. If she is a part of it, there is pressure to be good. You could say we had freedom to suck. But we didn't, because Omar was a for real rock star in Pakistan. He busted out Sweet Child of Mine, with every lead, note-for-note, including the intro, and sang it, with Bells on drums and me singing backup.
Jesus, it was sweet. We played for four hours, and it was nice to get Bells behind the kit. Mostly, I picked the songs and sang on the mic and played guitar while Omar played lead. Sometimes I played bass and sang backup for Omar.
The goal is to get a nice set together and have my sweet-ass girlfriend sing.
Wouldn't you wanna stand behind that with a Les Paul, slung low over your shoulder, plugged into a cry-baby wah pedal?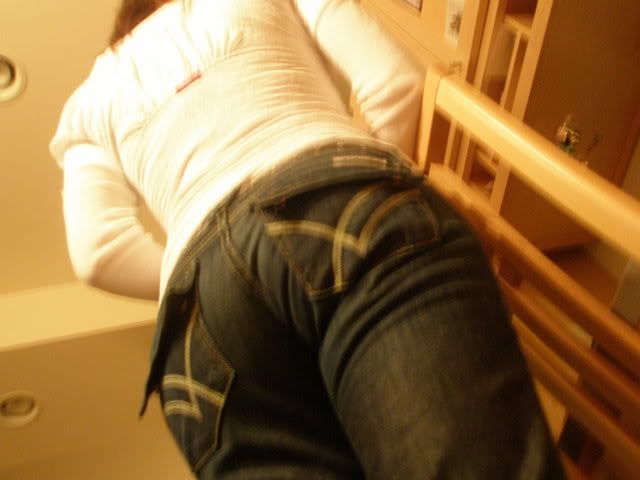 P.S. Today, for work, I spent some time in chest-deep powder.
P.P.S. I am going to Lambeau Field for the NFC Championship game on Sunday.
Labels: suck it Trebec