Go down, Miss Moses, there's nothin' you can say.
It's just old Luke, and Luke's waitin' on Judgement Day.
Most people visit here for the pictures. That doesn't stop me from subjecting you to my ramblings, and why not? You're a captive audience, after all.
But when India promises Wendy some pictures, we here at The Dude Abides feel an obligation to deliver.
It has been a fairly chill weekend. We watched the third disc from the first season of Arrested Development. India and I are starting the Buster Bluth Fan Club. My sister, Liz, who works at Fox, tells me that the show has not been getting good reviews, despite the fact that it is the funniest TV show since Seinfeld. I was very surprised... but then she pointed out that I didn't watch it when it was on, and here I am on the bandwagon three years later.
Rent it. You won't regret it.
And, wouldn't you know it? Here I am, taking advantage of my captive audience to pimp Arrested Development. Without further ado...
Today we took a hike up Hyalite Creek to Hyalite Lake. It was a fairly substantial hike; 11 miles, over 2000 feet up and then 2000 feet back down. The total time spent hiking was about four hours, and we spent about an hour stopping for pictures and eating lunch up at the lake.
Sometimes on hikes, it's a nice, even experience the whole time. On these hikes, you occasionally pass an interesting vista, cross a stream, pass a waterfall, or open into a beautiful meadow. Other times, the hike will lead to a destination, or "payoff," if you will. A long hike to a great vista or lake.
Today's hike was spectacular, because it combined the best of both worlds. The hike passed 11 waterfalls and concluded at a high alpine lake surrounded by 10,000 foot peaks.
That's all you really need to know, so I am going to shut up and let the pictures tell the story. Enjoy...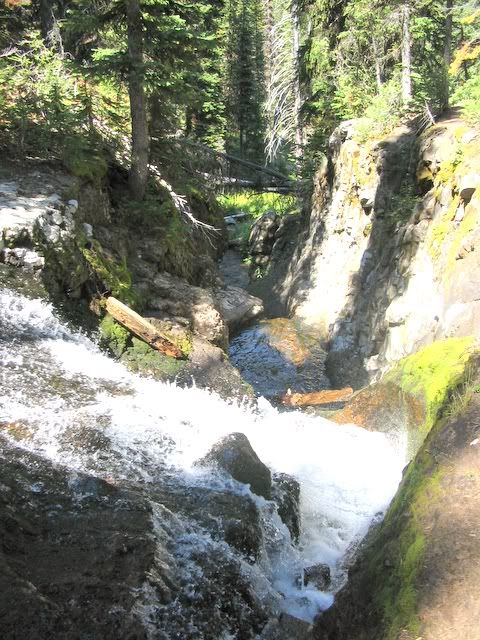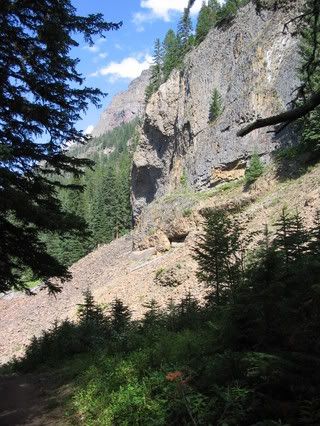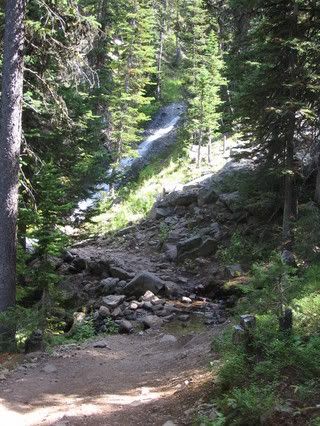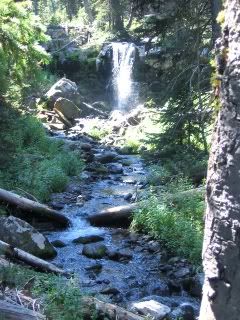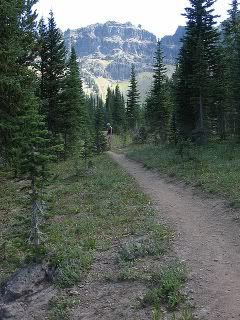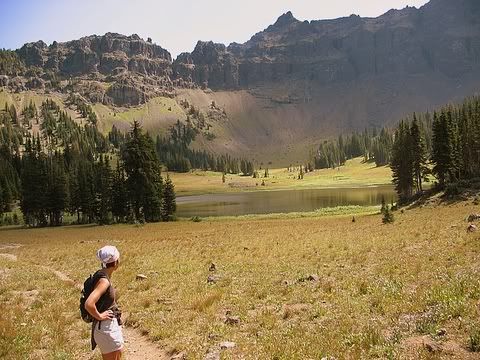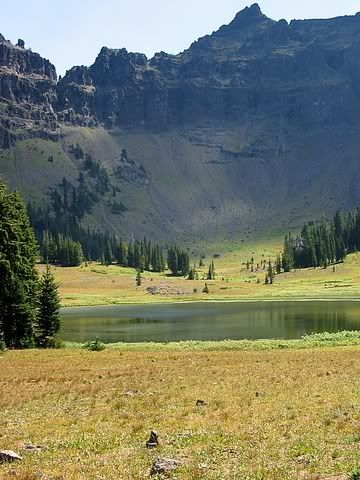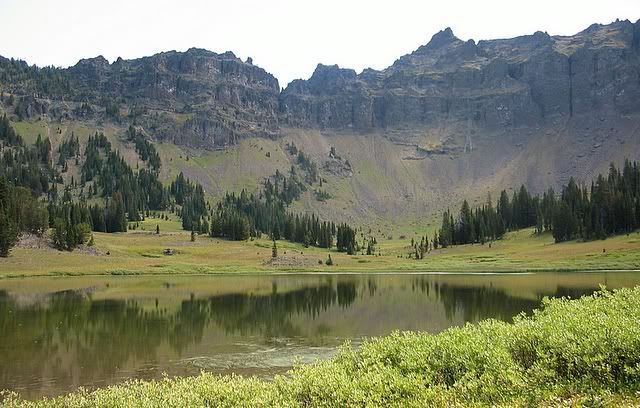 It was sublime. And the best part is that the trailhead is only about a half hour from our door. I continue to be amazed at the array of natural beauty that is right at our doorstep here in Bozeman.
India and I had some great conversation during our hike. I will share a snippet:
I don't think anyone really ever looks back on their life and says, "I wish had worked more. I should've spent more time at the office. I was just too busy having fun."