It's been a lonely night at the Memory Motel
The ski season has pretty much ground to a halt here. I had a nice powder day eleven days ago, but those ensuing eleven days have brought unseasonably warm temperatures, causing a major melt-freeze cycle at Big Sky.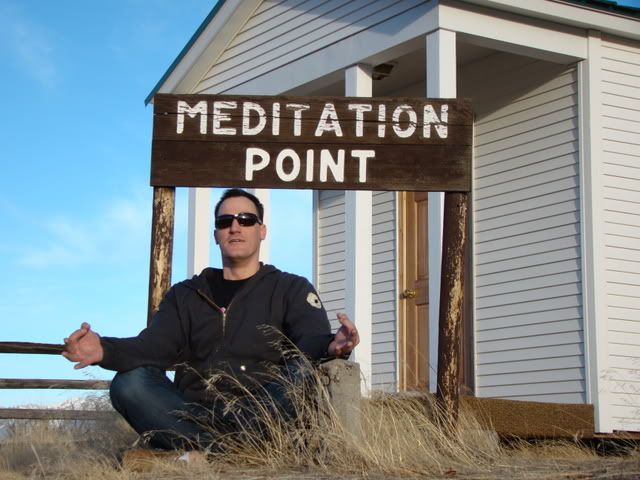 A melt-freeze cycle is when it gets warm during the day, then freezes at night... which makes for difficult conditions, and downright deadly on the really steep terrain.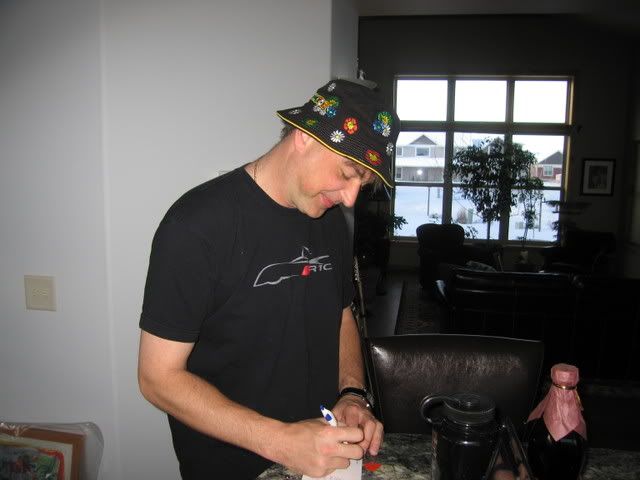 We need a storm.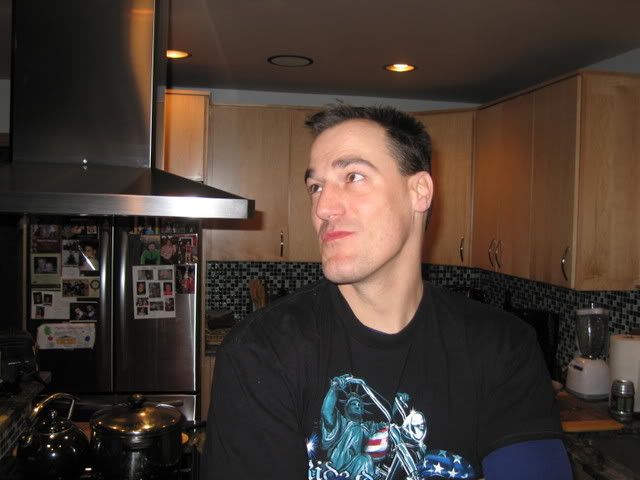 I have been occupying my free time watching movies. We saw Slumdog Millionaire last weekend. It was a really good movie.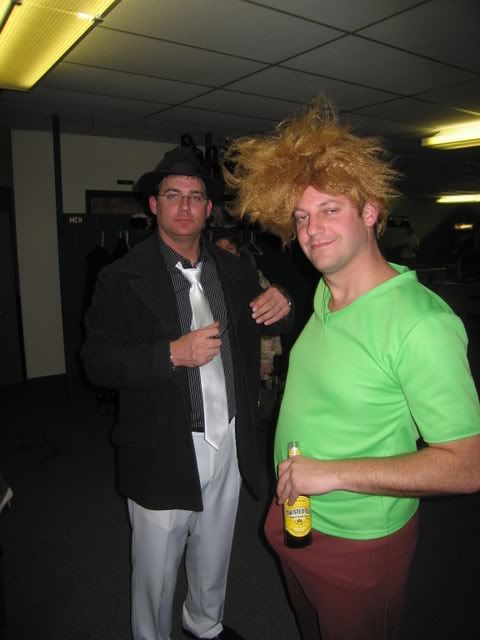 I also went to a costume-themed bowling party.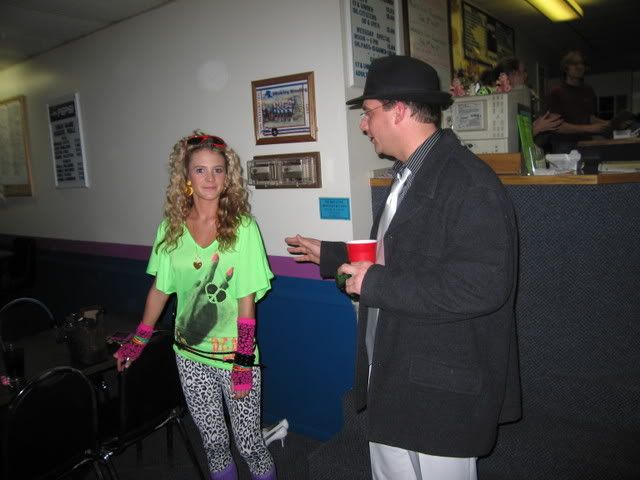 The locals didn't know what hit them.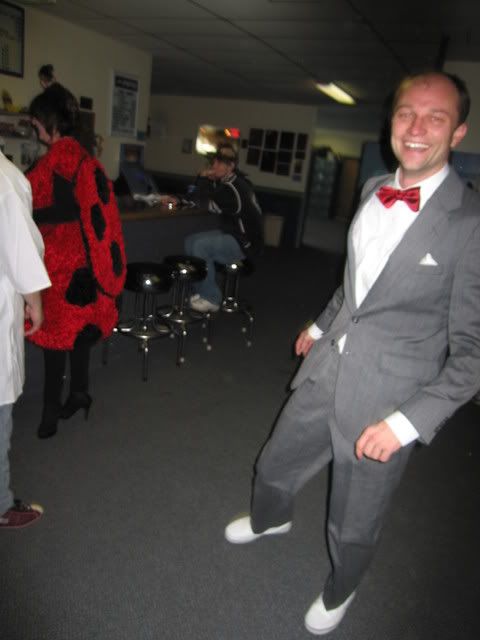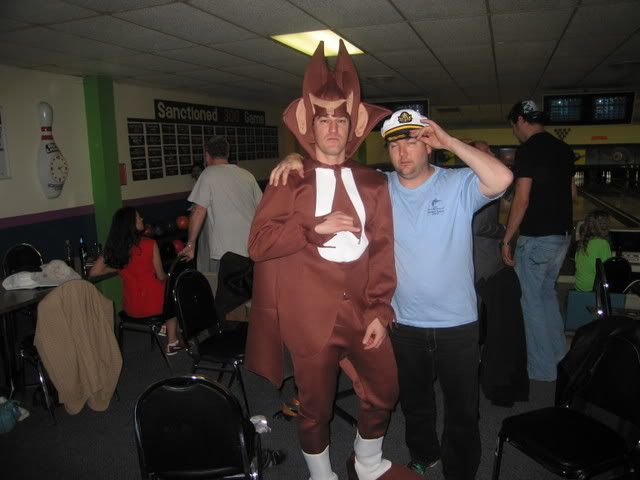 We also celebrated Bell's 40th with a rocking, rolling and reeling jam session.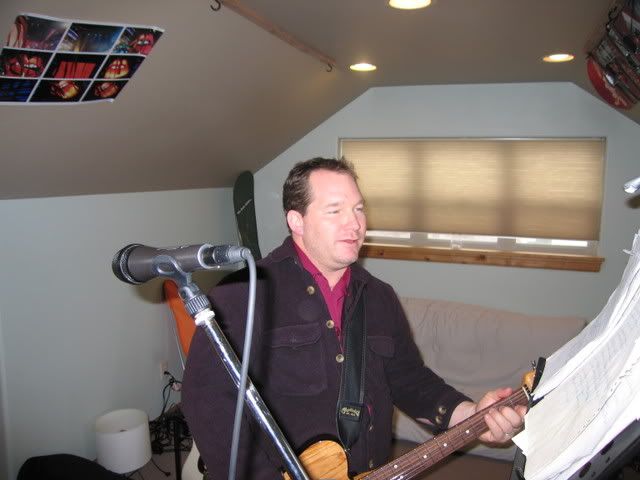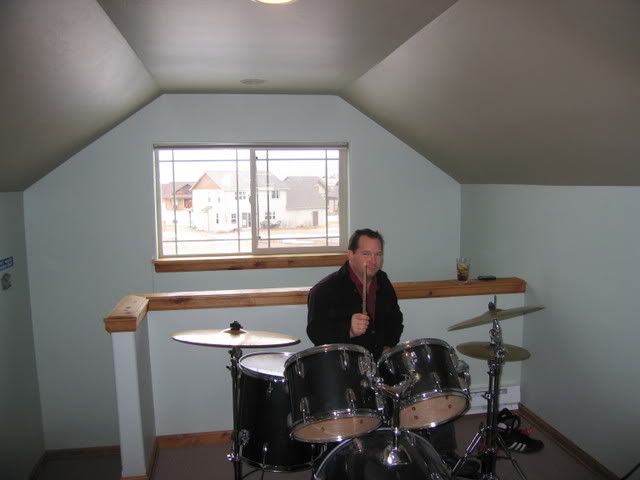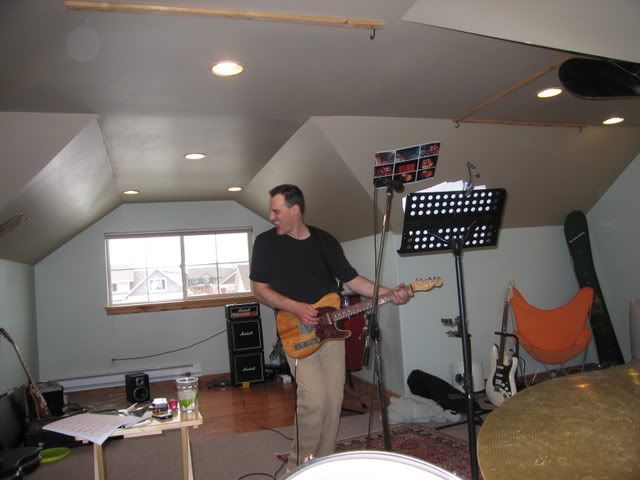 It was fun, as always. We actually plugged in both guitars and played together for the first time in a long time. We used to do that acoustically a lot more often, but with the wonderful technology and soundproofing available in the Boogie Station, we tend to go guitar-drums when it is the two of us.
It sounded really good.
There has been a lot of stress in my social circle because of the economy. Jobs are in jeopardy; income is down.
It's important to get together with friends and remember what's important: Dressing up like Count Chocula and Rocking Your Socks Off.