The snow packs as the skier tracks. And people forget. Forget they're hiding. Behind an eminence front. Eminence front, it's a put on.
On the run yesterday, I did not get harried by the Harrier. Perhaps he obtained some counter-intelligence that I obtained intelligence on him, and is slowly building up an immunity to Iocane Powder, so he can best me in the Test of Wits.
Or maybe that's just what he
wants
me to think, since he thinks I am from Australia, which is peopled with criminals... He will soon find out that I am Sicilian, and you never mess with a Sicilian when Death is on the line!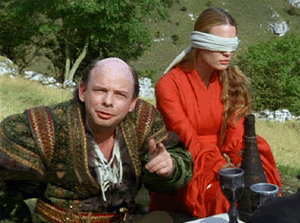 We took a walk through the Historic District of Bozeman, over near the university. There were some gorgeous homes. There were also some non-descript homes, selling in the $675,000 - $ 700,000 range, which made me wonder what these gorgeous ones would sell for...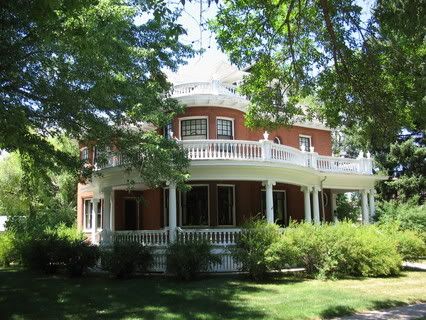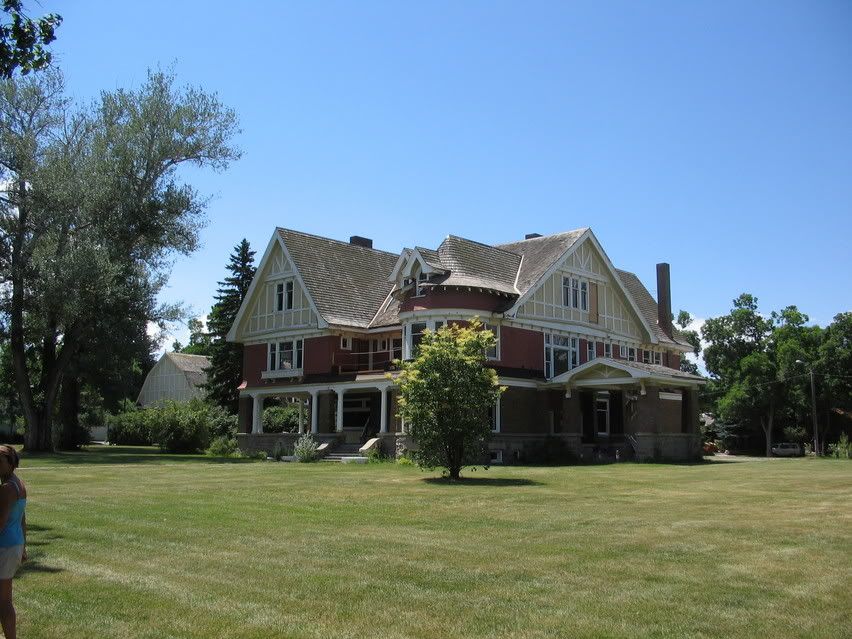 After that, we ate lunch at India's favorite place in Bozeman, The Emerson Grill.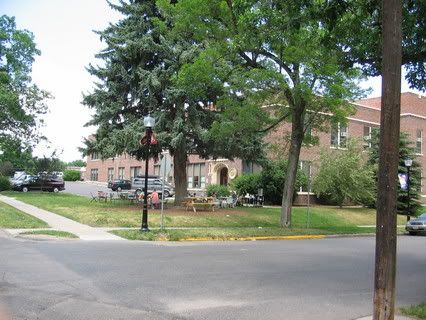 The outside tables were too windy, so we went in...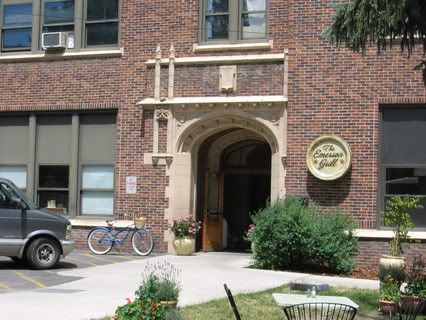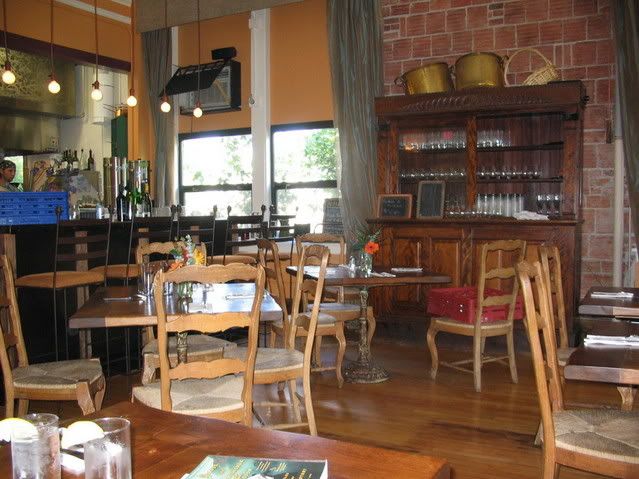 Once we were through, we went home, did some more organizing, then took the dogs for a waddle at the Fish Hatchery. This is a government project in Bridger Canyon. They raise fish, trout, I believe, and release them into streams and rivers.
Holding tanks for the fish.
This is the pond where they hang out until they are ready to go. Puck was really, really, really, really, really, really curious.
It is located across from the "M," which was put on a hill overlooking Bozeman by college students a long time ago.
Aw, ain't they cute?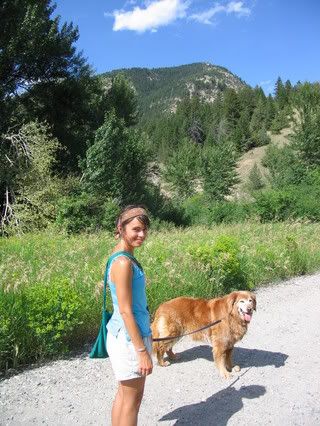 Gotta go. I have to get my gear organized. I am tagging along with Bells' Forest Service Crew for a couple days in the backcountry, in the Absaroka-Beartooth Wilderness. I will be back with good pictures, hopefully.