I don't feel comfortable talking to you
Unless you got the zipper fixed on my shoe
Then I'll be in the lobby drinking for two
Ladies and gentlemen... the
Austin City Limits Festival
lineup was offically confirmed today: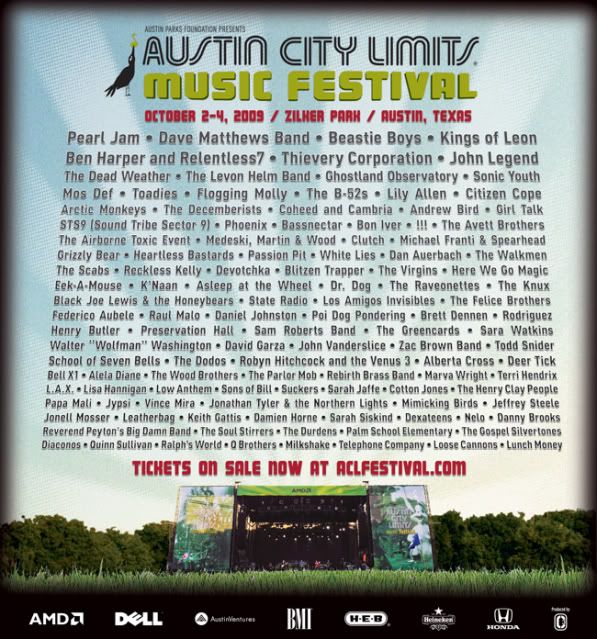 Yes, yes. That's my birthday weekend.
That won't be much fun.
Who would you see?
I am going to put a priority on Pearl Jam, Kings of Leon, Beasties, Theivery Corporation, The Dead Weather (Jack White's new band), Sonic Youth, Levon Helm, Dan Auerbach (from the Black Keys), Daniel Johnston, maybe Robyn Hitchcock, and try and see some new bands. I don't know most of the bottom half of that list...
But I am pretty damn excited,