There's blood on the floor and my heart on my sleeve
I bought the ugliest snowboard I have ever seen today.
I bought it as a "rock board," for $ 150, including bindings.
It is seriously hideous, which is why it was only $ 150 for a full set up.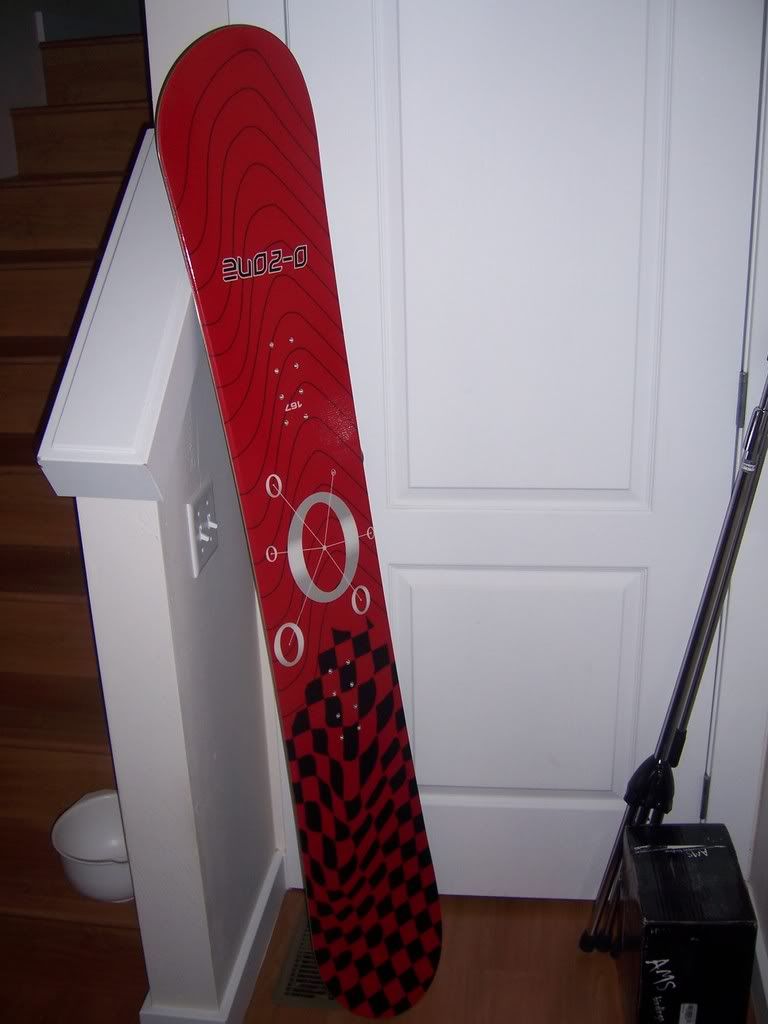 I intend to punish its ugliness by riding it in the very early season this November, over rocks, stumps and what-have-you.
When you ride a lot, you kind of need a "quiver" of boards for various conditions.
I have my main gun, my Burton Triumph, for when conditions are good.
It rides like a finely-tuned sports car- fast, twitchy and highly responsive.
I love it.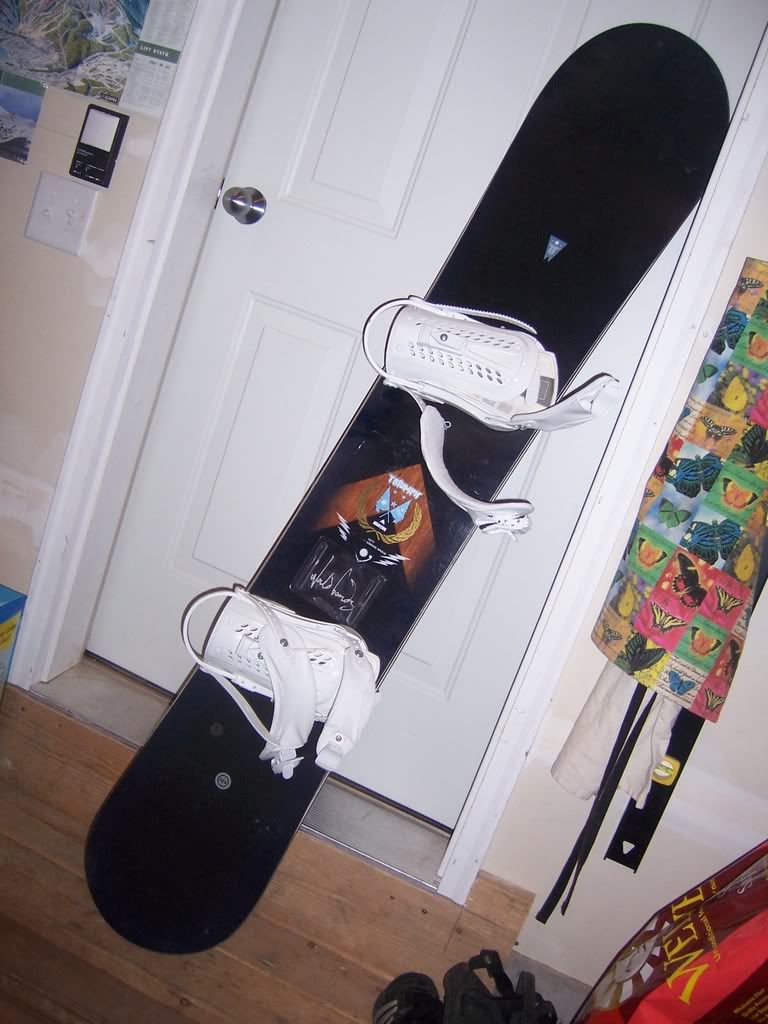 And this is my old board, alongsinde the one I snapped.
Here is the one I snapped.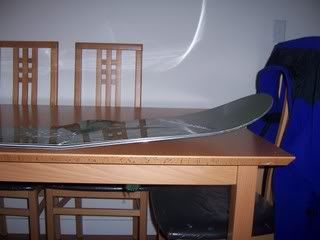 You may notice, it looks like it has a slight boner. That ain't natural.
This edge is supposed to be straight.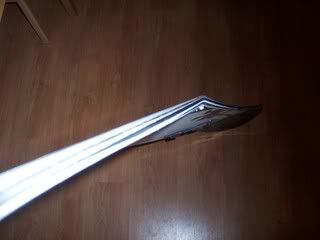 It was a Burton.
I keep it around because I am perversely proud.
I took it to two different board shops. In the first one, they were flabbergasted that I managed to do that to a board. In the second, they said they had seen this happen only once before.
So I kept it around as a conversation piece.
I am listening to Ray LaMontagne right now. Jesus, that is some sad, sad music. My favorite kind.
I went out for sushi with India earlier.
It was nice, and we made each other laugh.
[Redacted... sorry, none of your business...]
Anyway- I wanted to give a special shout out to Jeb and the other guys in his outfit over in Iraq.
Thanks for reading. I am happy to provide you guys with a diversion from what you are going through every day and night over there. Keep the emails coming when you have the chance. It is fascinating, scary and sad, all at the same time. (In fact... maybe you guys should start a blog... I know I would read it.)
Please, please, please keep your head on a swivel, watch your 6 and come home safely.