Tiny bubbles, in my wine
Spent the day maxing and relaxing at the Grand Wailea.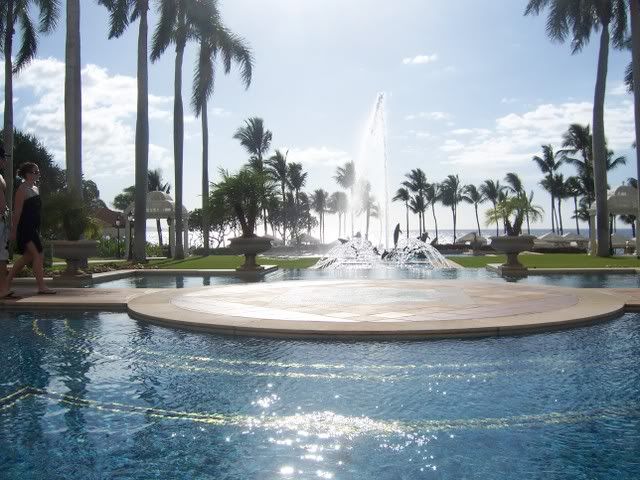 It is difficult to describe the place, but pictures, a thousand words, all that.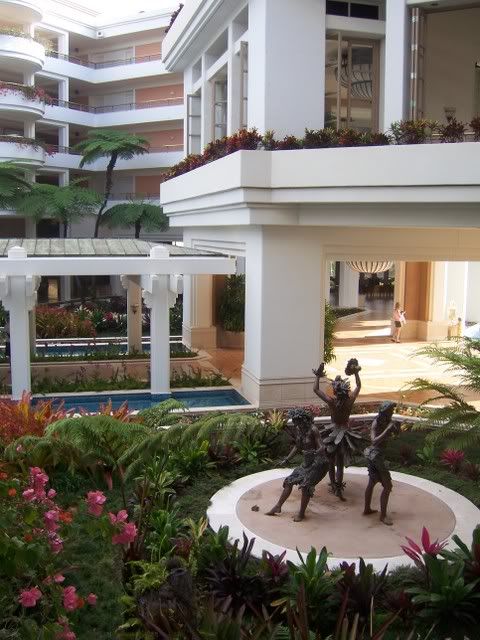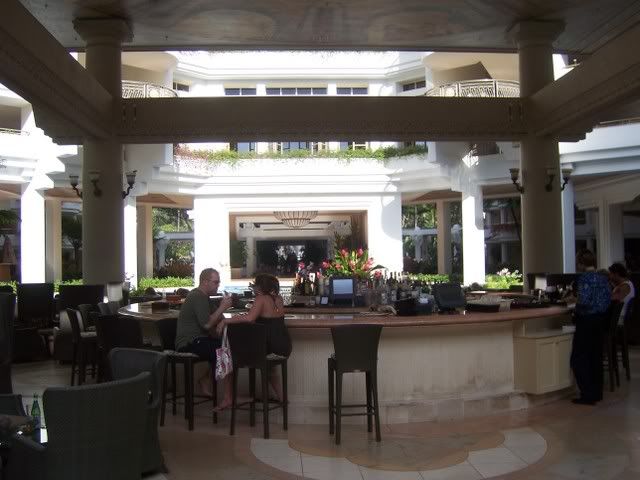 There is this one section filled with sculptures by someone named Botero.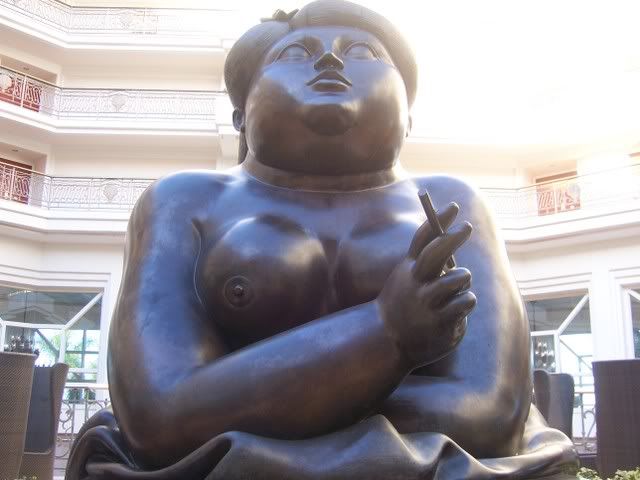 I'm guessing he is a chubby chaser.
I had breakfast with Molly, Lucy and Katie.
Later I may stop at Humuhumunukunukupua'a (that is not a typo), the "floating restauraunt," and have Chermoula marinated Shutome Tangine with Plutos, Dried Apricots and Ginger. What in the name of holy hell is that? I'm guessing fish, or some type of tropical jungle pig with a really long nose.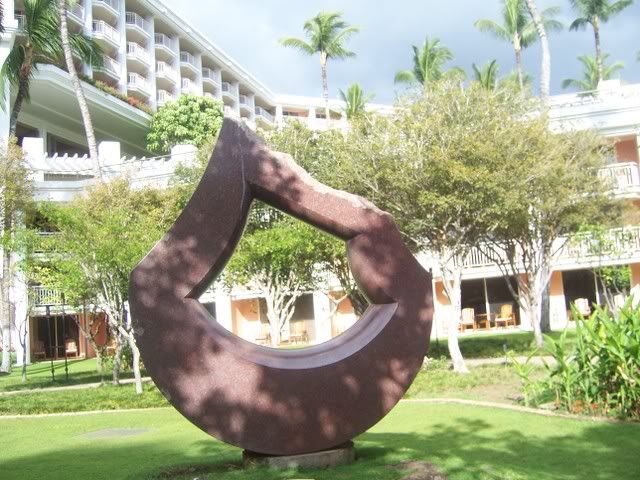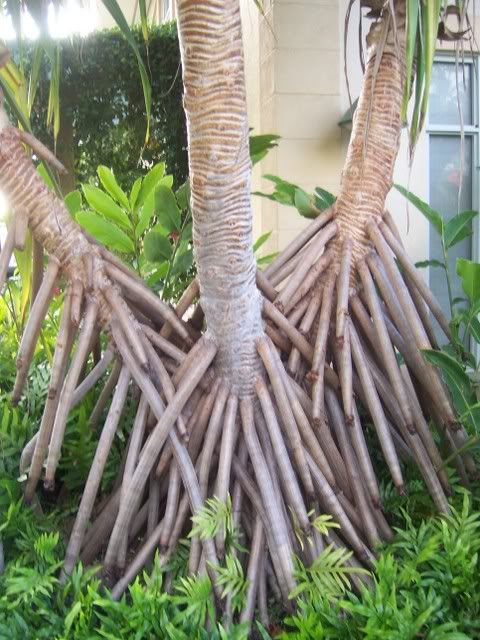 Pat and Joey.
Lucy, Liz and I enjoyed the "2000 foot long riverpool with valleys, waterslides, caves, a rope swing, white water rapids, grottos, a bar, a pool, and a sauna." It made me wish I was 11 years old.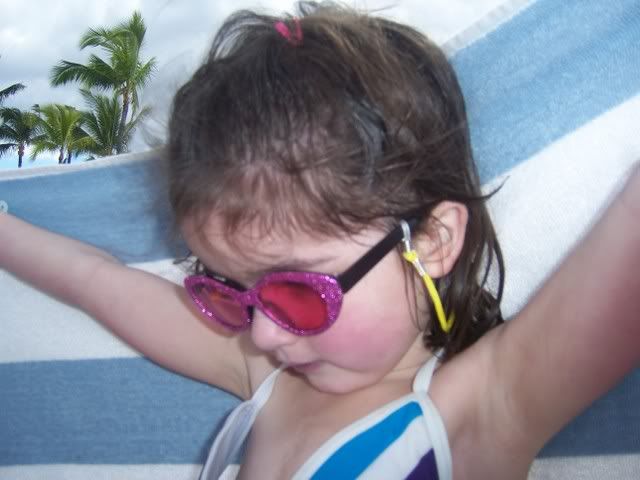 I spent a lot of the afternoon and evening with Dr. Dan, watching the Badgers lose to the Buckeyes. We had a steak at this place nearby. There were a lot of nosejobs, smooth foreheads and surprised-looking eyebrows there.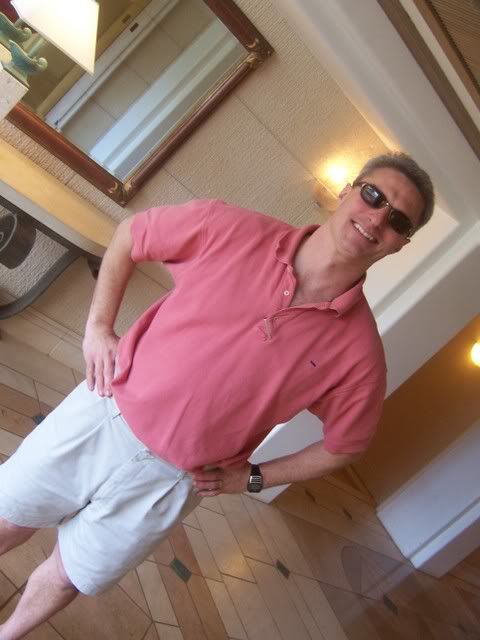 We had a good time.
Later today, I may leave the resort.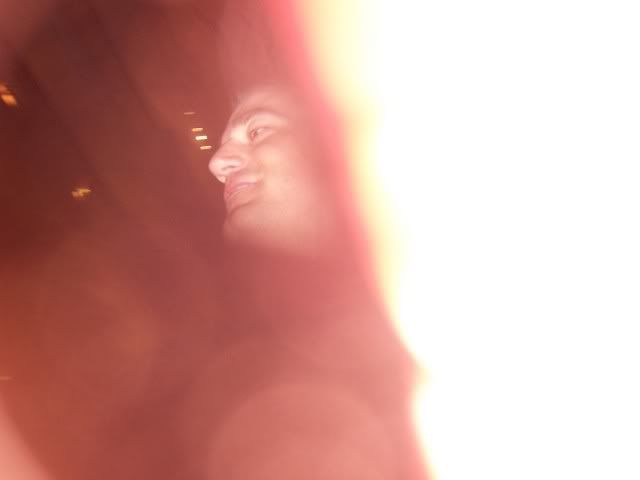 Well, maybe tomorrow.
Labels: chubby chasing sculptors, maui, nosejobs, sunshine, what-have-you