I let the melody shine, let it cleanse my mind
I feel free now
But the airways are clean and there's nobody singing to me now.
Hey, wanna see a rock star?
A bona fide rock star?
Check it.
I have watched this performance of this song 15 times in the last 24 hours.
It is from last year's Live 8 concert, a reprise of Live Aid for you readers over 30.
It is Richard Ashcroft with Coldplay.
(I know, Coldplay. But this isn't about them and their stupid movie star girlfriends and them naming their goddamn kids after fruit. Apple?
Apple>?!
Just tattoo "KICK MY ASS... PLEASE" on that kid's friggin forehead. No, it is not about them. It is about Richard Ashcroft.)
Hey, it's six minutes of your life.
((Incidentally, I used to charge people around $ 25 if I thought about their situation for six minutes. But I had a minimum billing increment of .2 hours for anything (((12 minutes, you math wizards))), so if I was, say, taking a dump and I thought about your case for 3 minutes, you got billed for .2 hours. Fiddy bones.
Yeah, I know.
I don't miss my old job.
Well, okay, the money. I miss the money.
I mean, getting paid $ 50 to take a dump?
It's a dirty job but someone's gotta do it.))
But I digress.
Check this, and look at this dude rule that stage:
No change, I can change
I can change, I can change
But I'm here in my mold
I am here in my mold
And I'm a million different people
from one day to the next
I can't change my mold
No, no, no, no, no
I can't change
I can't change

'Cause it's a bittersweet symphony, this life
Try to make ends meet
Try to find some money then you die
I'll take you down the only road I've ever been down
You know the one that takes you to the places
where all the things meet yeah
--
--
The Sconi pics:
Esteemed reader, Jimmy D.
Antwaan Randel El and Madeline. (He's blacker in person. Really.)
UJ, Maddy, Antwaan and Jimmy D.
Maddy. Check it.
The Badger game at the Kohl Center, which is the nicest basketball arena in the Big Ten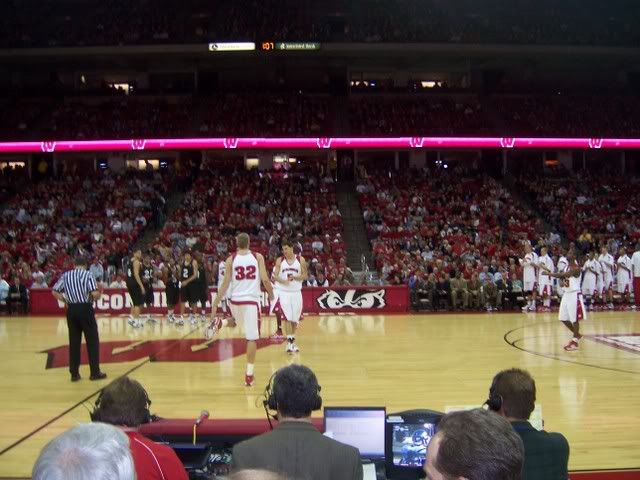 We had killer seats. The Dad doesn't fuck around.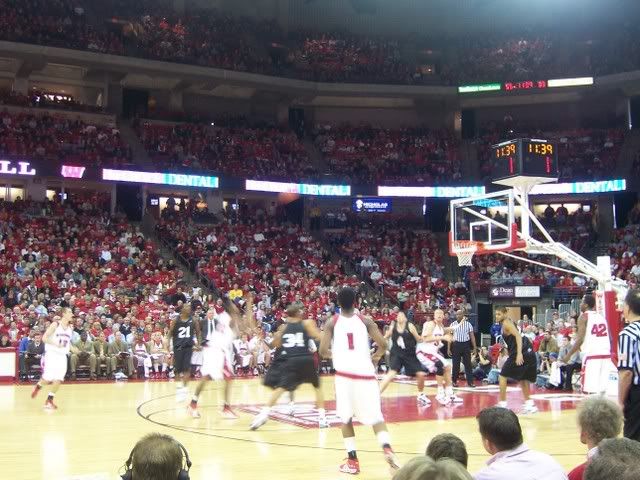 The Dad who begat the Dude, and esteemed reader, TLN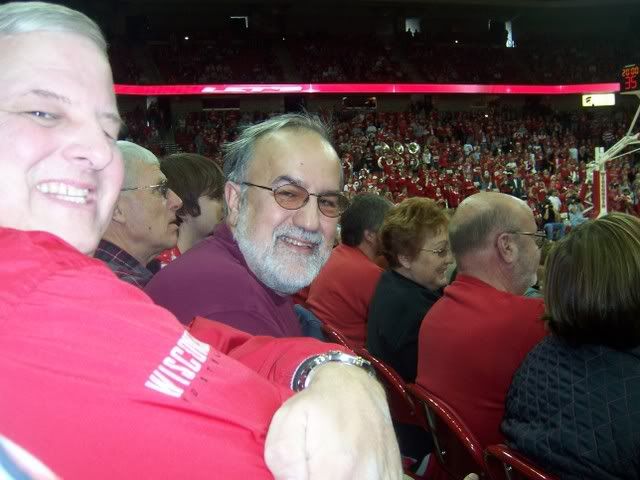 Me and brother-in-law, Pat
Trippy art inside the Kohl Center
Me and mom.
Pat and Lucy, my niece.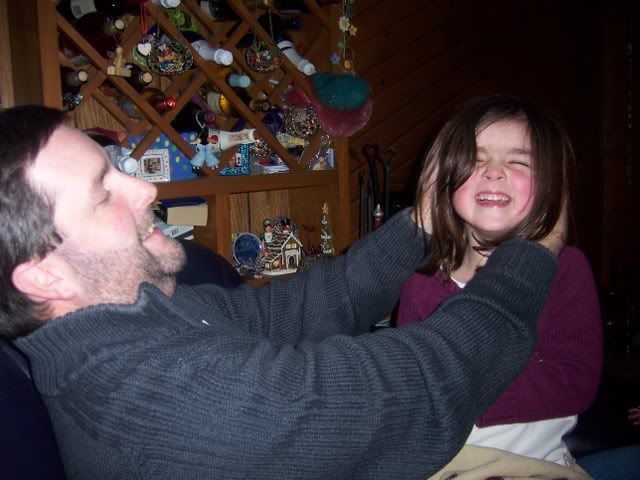 She sure is cute.
She decided to eat like a dog.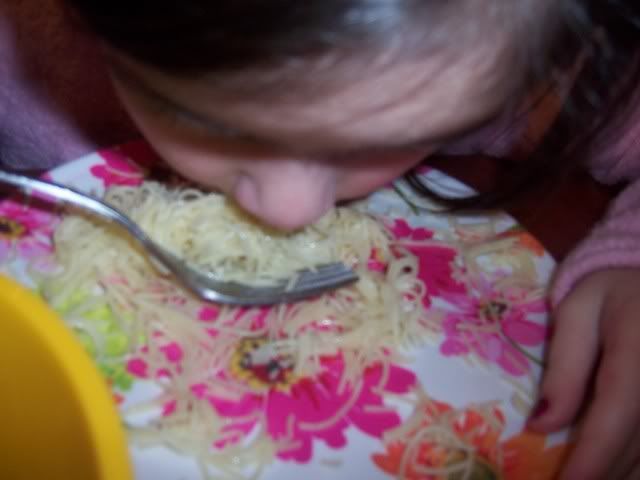 I have told Lucy's story here before, but I'm-a tell you again. Because it's unreal.
She was born with a rare heart defect, called Tetralogy of Fallot. She also had something called Pulmonary Atresia.
Long story short, she spent the first few months of her life in the infant ICU, where she had ten surgeries on her heart and pulmonary artery.
She actually died twice. Once, her heart stopped for (I think) two or three minutes, and she came back.
But she's a fighter.
They gave her some very slim odds to survive. Less than ten percent.
And, will you look at her now?
I'm not a religious guy (((((at all))))), but she is a miracle.
A walking, talking, singing, dancing, running, funny, smart, little miracle.
Thanks everybody, for coming by in such numbers. It's a good feeling to know that so many of you stop here and read this crap every day.
Thanks.
Have a killer Sunday.
Stick it to the man for another day.