You see I walk like Jabba the Hutt
With the style so new, y'all be like, "What?!"
It is a gorgeous day today...
Our little house panther, lurking below the massage table.
Don't... make... any... sudden... moves
Afte I ran and took the dogs for an agonizingly slow stroll, I hopped on my bike.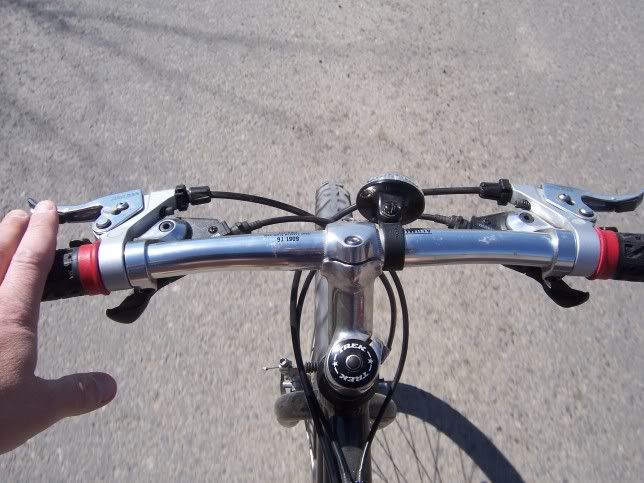 I cut across the big park they are building/developing across the street. It's about 100 acres. It used to be a meadow.
Those are the Spanish Peaks in the background.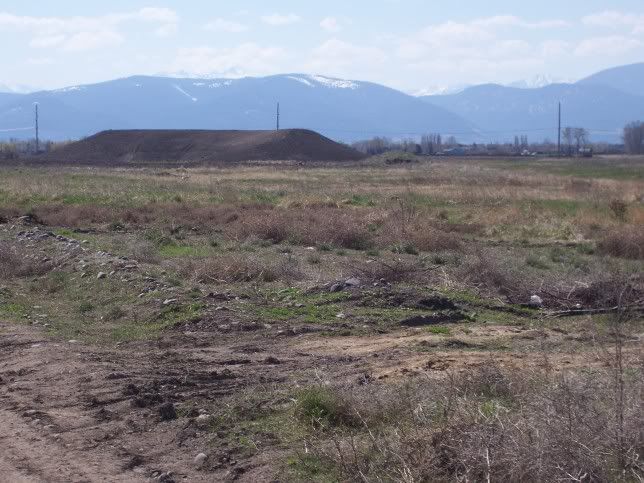 They put in a couple ponds that they are going to stock with trout.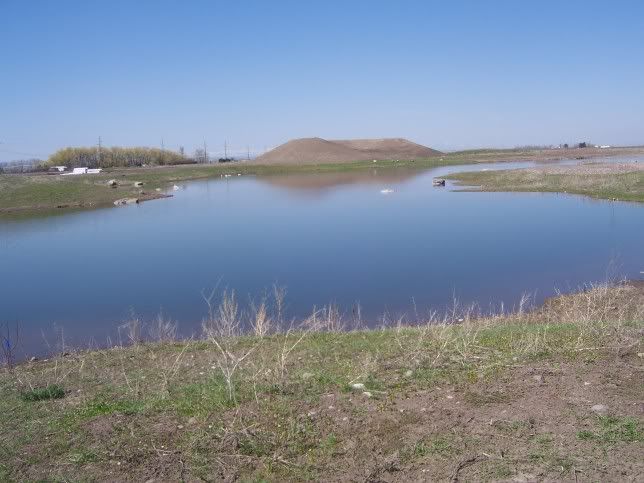 I am wearing my new Lebowski Acheiver t-shirt, listening to Jay Z and going bald.
I cruised down Main St.
I stopped at the Co-op and grabbed a "Blue Moo" smoothie. (Blueberries, banana, orange juice, & yogurt.) Mmmm.
This retarded guy was hanging around the bike racks. I had an amusing conversation with him. He really made me smile.
This is the upstairs portion of the Co-op.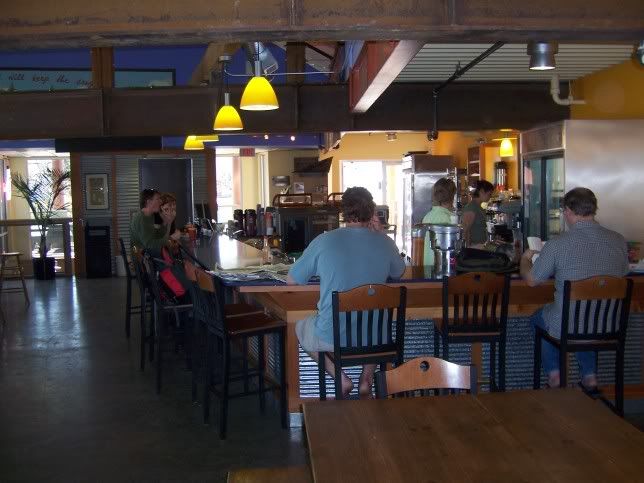 I tooled down to the Sweet Pea Cafe, just off Main, on Wilson, and had a sandwich & read my book for a while. ("Tool" being the operative word here.)
I also had a conversation with my sister, Liz, who was driving out to the Coachella Music Festival. I suggested she end her evening with She Wants Revenge.
Then I went over to our local independent music store, Cactus Records on Main St.
All the albums I was looking for (Pearl Jam, Chili Peppers, Raconteurs) haven't come out yet, so I got a Yeah Yeah Yeahs album and a Jay Z album.
I crossed Main, and poked around the Country Bookshelf. (Another locally owned, non-chain store... gotta support those kinds of places.) I chatted with India's friend, Jill, who works there and with whom I snowboarded at Big Sky a couple monthns ago.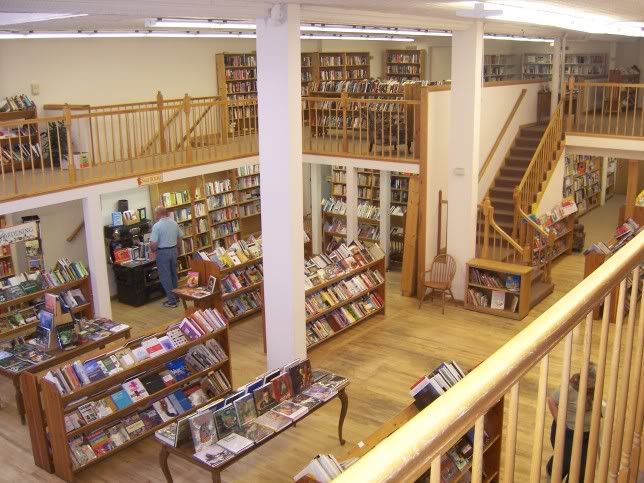 I picked up a novel on Deadwood and a Birds of the Rocky Mountains Field Guide.
Then I got back on my bike and cruised the rest of the way down Main Street.
This is the soon-to-be-completed, state-of-the-art, multi-million dollar Bozeman Library. According to the plans and stories I have read, it will be a kick-ass library.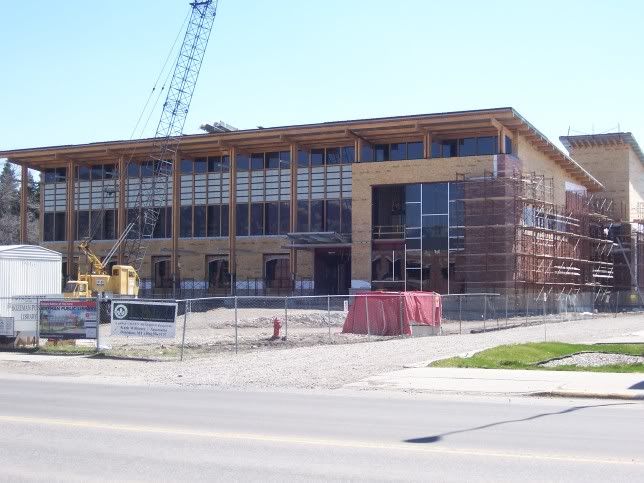 This is the Montana Ale Works, a cool bar and restaurant in an abandoned train depot.
Then I rode home.