Don't take your guns to town, son. Leave your guns at home, Bill. Don't take your guns to town.
Today was a series of outdoor adventures...
First, after my morning java, I went for a run. I was running through the meadow, near the pond where the owl was. I hadn't seen the owl for a few days, and just when I was thinking I would make it through that area without seeing wildlife, I heard this syncopated shrieking, and I looked up.
A freakin' hawk was dive-bombing me!
It was circling overhead, and then diving down to within about 5 feet of my head. It felt like she was inches away, and I was running with my arms over my head. That would have made a great picture, but unfortunately, it is hard to run with a camera.
After I got clear of her, I saw a white pelican come in for a landing on the pond. Pelicans are cool, sort of prehistoric-looking birds.
After I got back from the run, I grabbed India, and we walked over to see if the mad dive-bomber was still around. Sure enough, she was...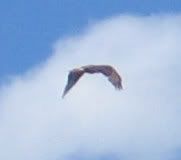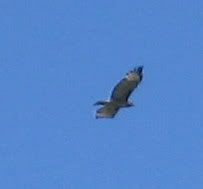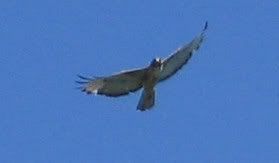 The pelican wasn't around, though.
Here is India in the meadow: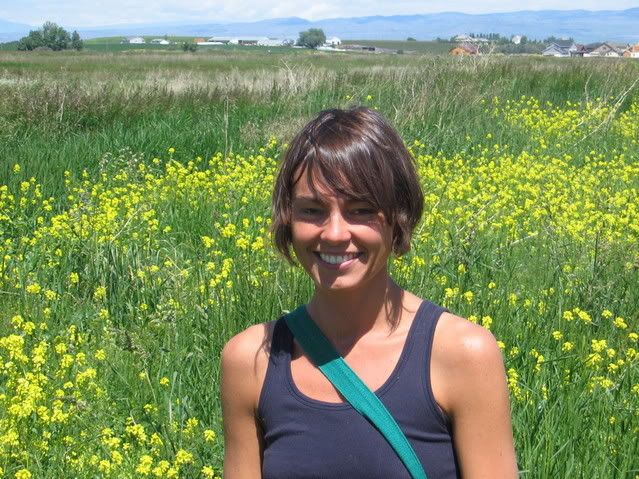 After that, we got on our bikes and rode over to the Co-op for lunch. I had fantastic jambalaya and a salad. We returned to meet "The Blinds Guy" to pick out window treatments for our house and the rental house. That took a couple hours. I had no idea there were so many choices for window treatments, nor that one could buy a modest motor vehicle for the same price as a housefull of window treatments. We did OK, though.
Once that was through, we took a hike up Sype Canyon with the dogs. It was beautiful.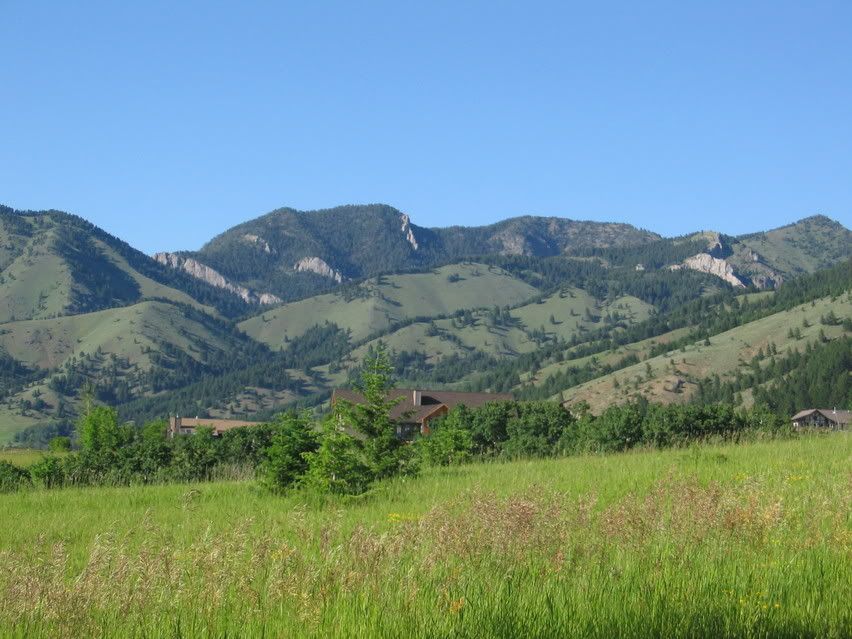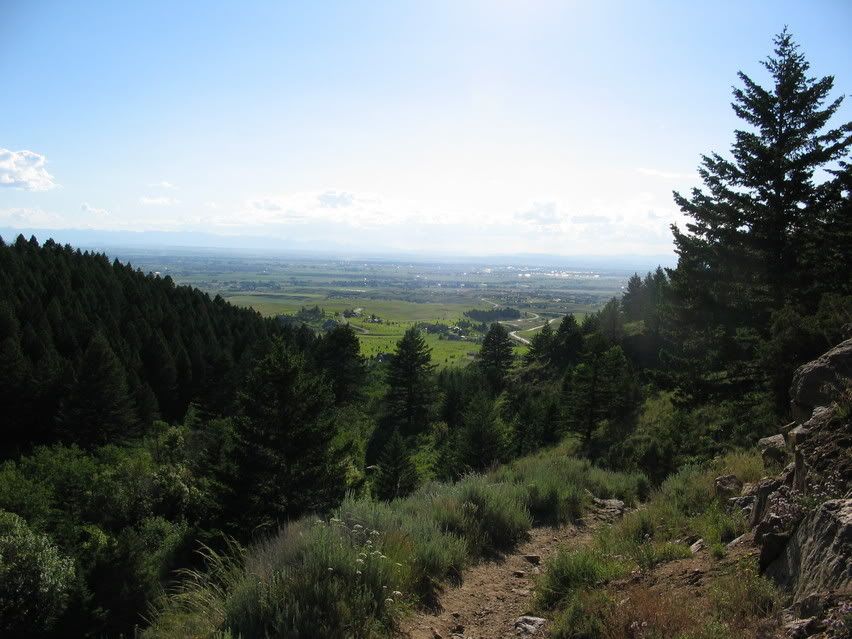 After the hike, we went to Montana Ale Works for dinner. I had jalapeno cheddar ale soup and a pulled pork sandwich. It was really good. India and I discussed the fact that neither one of us has had a bad meal in Bozeman. After dinner, we went to the Leaf and Bean on Main for a coffee and listened to a guy play guitar and sing. He was playing original tunes, and I actually enjoyed it, which is saying something, because I can be a pretty harsh critic.
In other news, Nessie, the guy I had lunch with yesterday, and Bells, my childhood friend who now lives in the Bozeman area, actually know each other. They and their wives were in the same 6 week Lamaze class. Nessie & Mrs. Nessie had a baby girl December 14th, and Bells & Mrs. Bells had a baby boy December 31st. What a coincidence...
It was a great day. My legs are a little sore from running,, walking, biking and hiking, but it is a good feeling.
We are toying with the idea of renting a camper and heading up to Glacier. The camper would make it possible for us to bring all our critters along for the ride... I hope we are able to do it.
---
---
The other day it rained, and then the sun came out.
Here are the obligatory rainbow pictures. Ho-hum, another gorgeous Montana scene. I couldn't get it all in one picture...