There are places I remember
People and things
I still can recall
People have asked me for my speech at UJ and Carmerla's wedding.
Here is the script.
If you are ever asked to write something to read at a wedding, go ahead with this...
It killed.
God Bless, UJ and Carmela.
I love you guys, and I had a wonderful time.
Thank you so much for including me.
It was an honor, and a pleasure.
---
---
---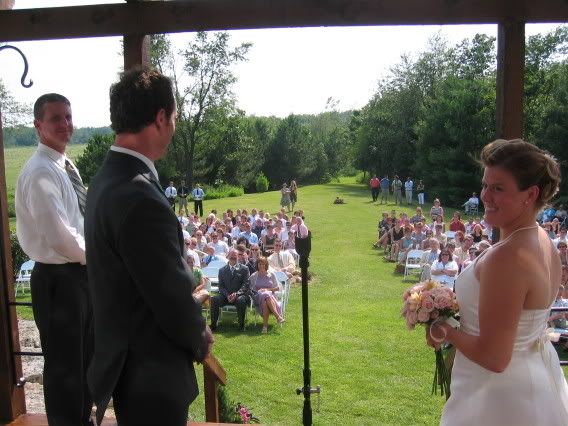 Love.
What is it?
I wasn't sure myself, actually.
But I was asked to compose a little something on the subject for this auspicious occasion.
So, I did what any self-respecting college student would do.
I googled it.
There were two billion, six hundred ninety million results.
I clicked on a few of those likns...
Quite frankly, I'm not sure that the internet is the right place to go looking for love.
So, I thought about the question,
What is love?
Love is a mother, holding her son's hand as he crosses the street for the first time.
Love is a father, walking his daughter up the aisle.
Love is the way that your dog greets you when you come home.
Love is not having to talk.
Love is coming home.
Love is being with friends, on a beautiful summer day, sharing a celebration.
Love is a pint of Ben and Jerry's Oatmeal Cookie Dough Ice Cream and two spoons.
Love is a thought, that becomes a word, that is followed by a gesture.
Love is a whisper and a grin.
Love is a stolen kiss.
Love can stop time.
And thank God for that,
Because our time here is short.
Remember what is important.
Take time to remember what you hold dear, and cherish it.
If you have a dream, chase it, and enjoy every moment along the way.
Live nobly.
Love unconditionally.
And, by all means, dance like there's nobody watching.
Remember that love is made up of little moments,
And remember that those moments can be profound, and sometimes they can be
Perfect.
Here is a poem that I wrote,
about one of those moments:

A Perfect moment
Dusty sunbeams filter through
With a warm, hazy glow.
Two bodies entwined on a
rumpled bed
He lies diagonally, arm behind head
gazing at lazily flitting
dust particles;
she lies curled asleep
at his side, one leg stretched over both his
and an arm draped across his stomach,
her head nestled on his shoulder
while he slowly strokes her neck.
He carefully freezes this
moment in time.
A perfect moment stored
for times apart.
A perfect moment,
never tarnished or sullied
with worry or strife.

Josh, Amy...
I wish you two the best, with all of my heart.
Bless you, and may you have many perfect moments.