I scream in affirmation
Of connecting dislocations
And exceeding limitation
By acheiving levitation
Got me a big wave
Got me a ride
Saturday, we headed to the lower Gallatin for a float.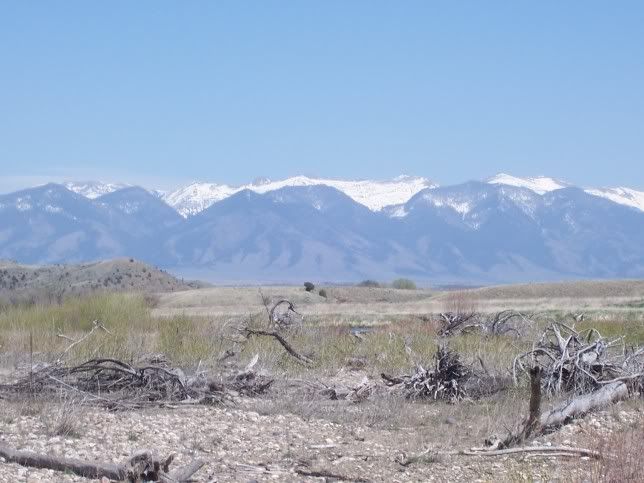 The weather was perfect.
I only wish we had brought fishing poles.
We floated about six miles.
We stopped a couple times.
We saw an osprey and several hawks.
We also saw eagles a couple times. This was the first time:
The light in this picture is cool.
Can you handle it?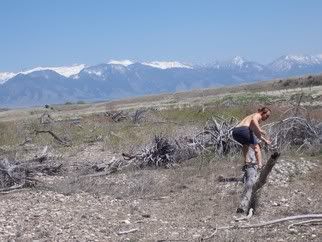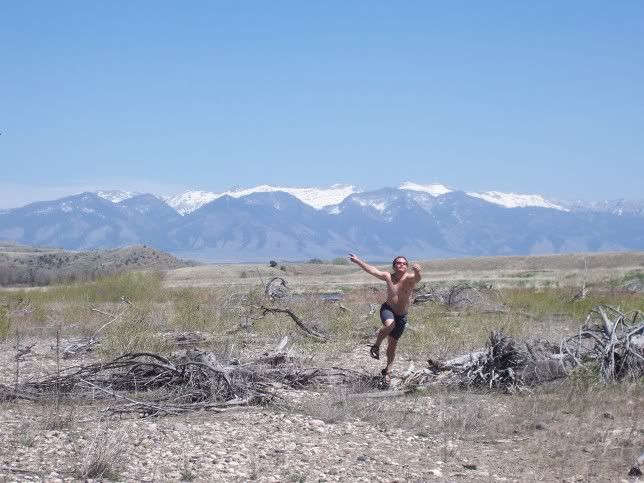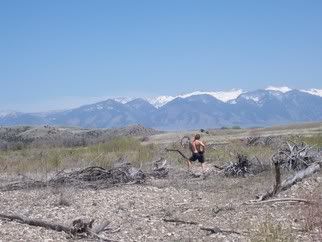 I didn't think that you could.
Later on, we pulled off on a second island.
I roamed a little bit, and "over the river and through the woods," I found an eagles' nest.
It was mucking fonstrous. Seriously huge. I would guess it was about 15 feet across.
Lo and behold, there was a pair of adults nesting.
Hopefully, you can get a sense of the size of the thing.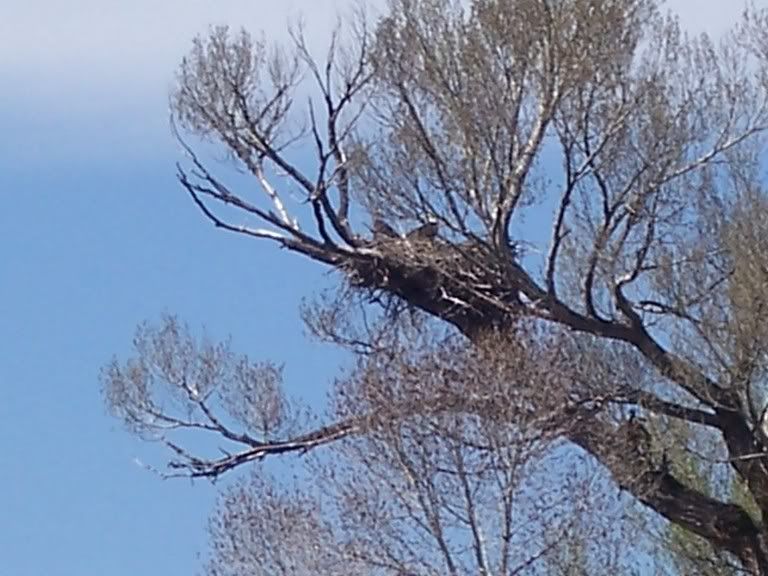 When they saw Carp and me stealthily crashing through the brush like wounded rhino, they both left the nest and triangulated on our position. They communicated with a KI KI KI KI KI KI!! and and occasional scream like you hear in the movies.
It was pretty incredible to see. They buzzed us to get us out of there.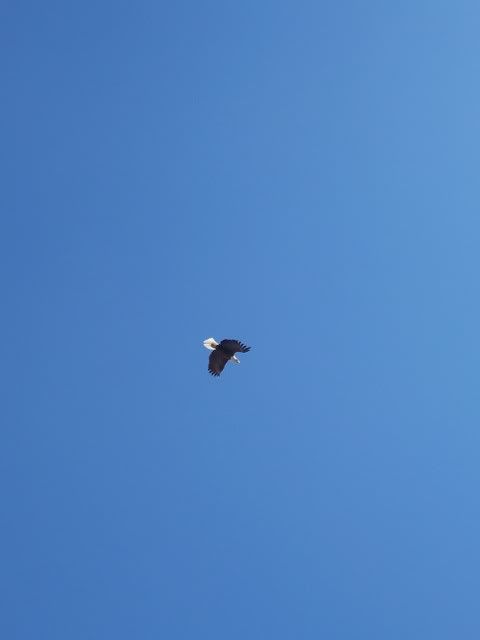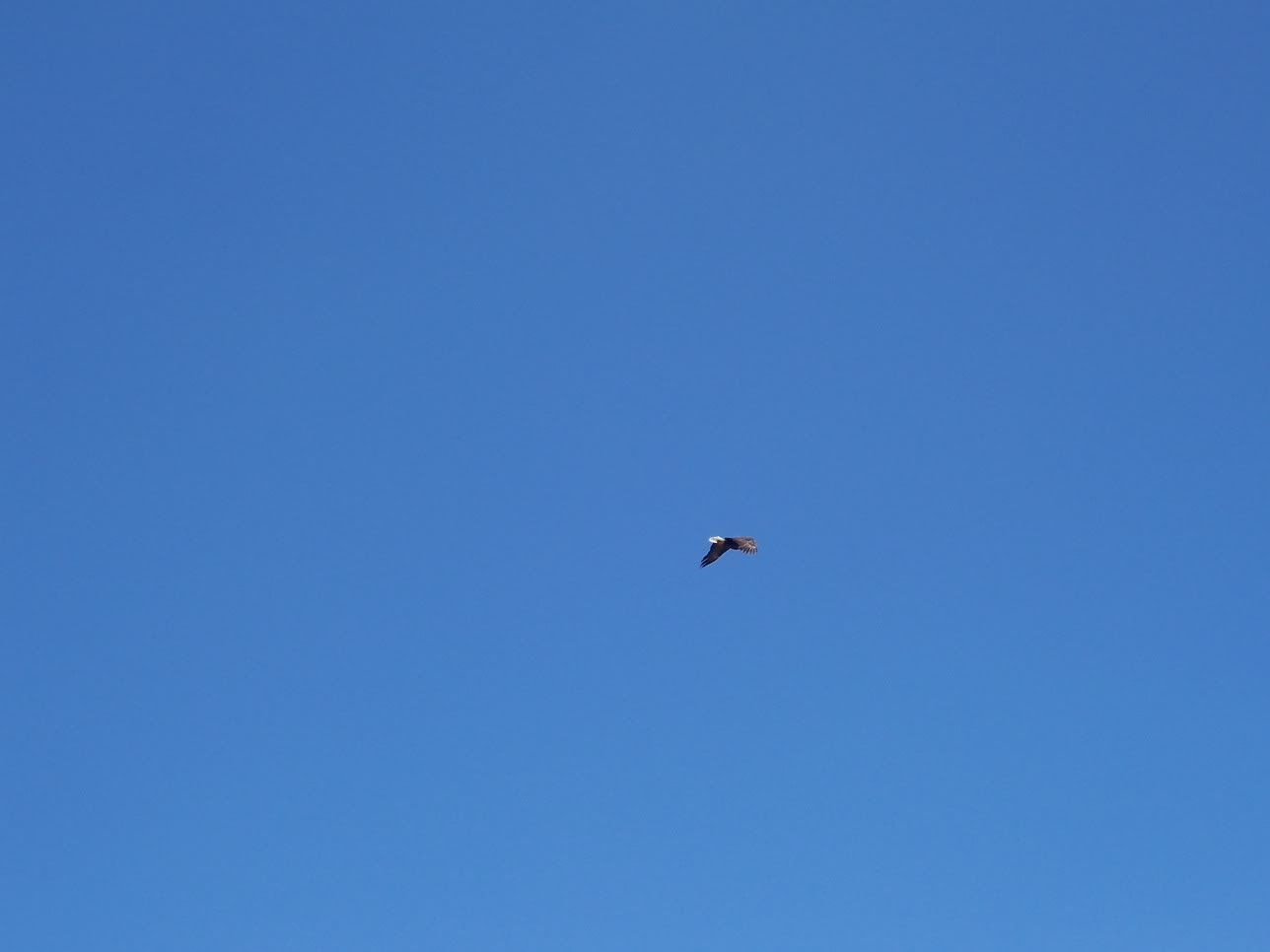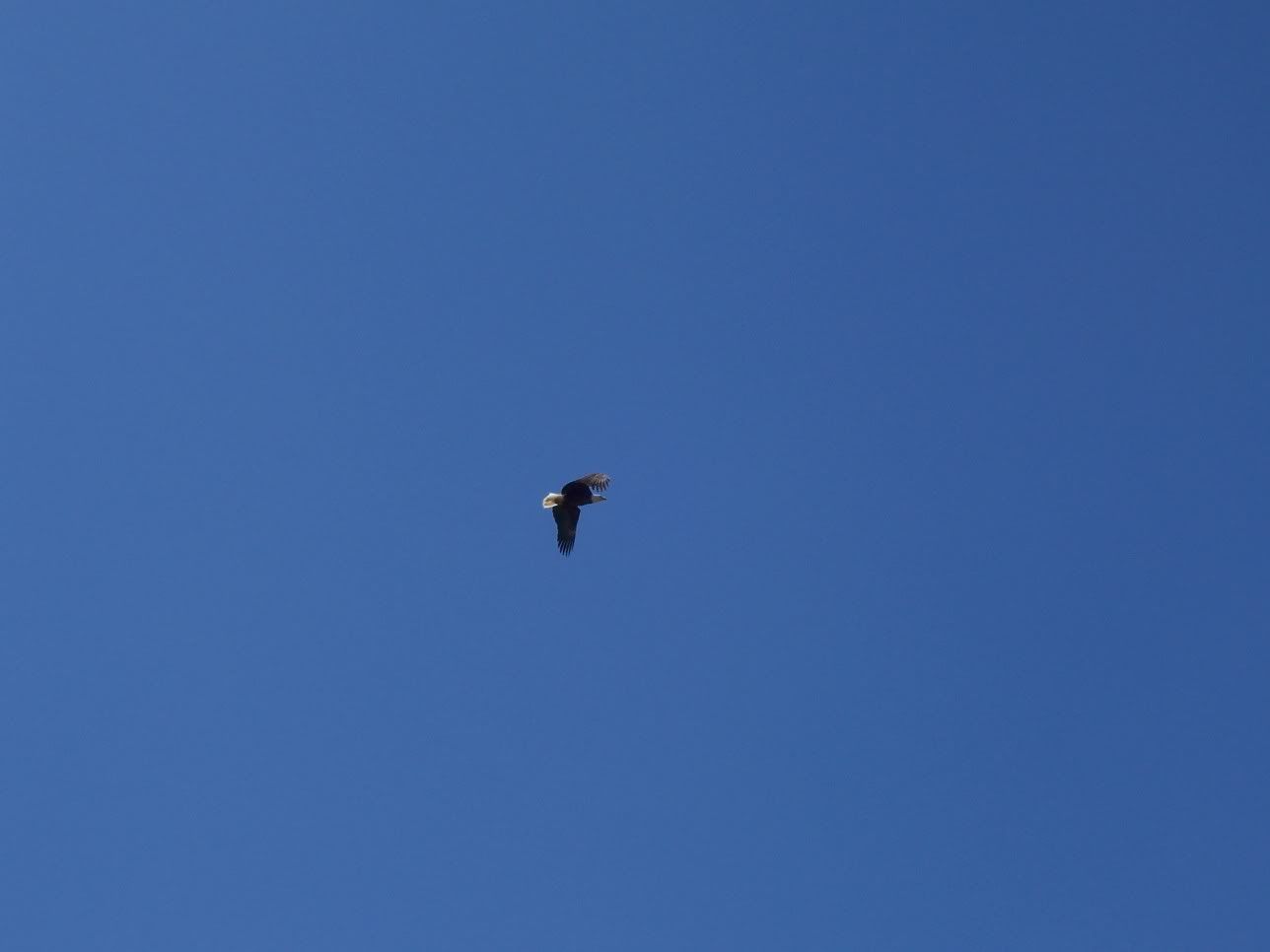 We left after about a minute.
That was really a once-in-a-lifetime experience.
I was happy to see such a robust pair nesting in such a secluded area. That bodes well for the babies.
Speaking of eagles' nests, a reader, Bubba from San Diego, sent me
this link to a live webcam set up on an eagles' nest.
Here is the link if you want to cut and paste & save it: http://www.infotecbusinesssystems.com/wildlife/
I had a fantastic time seeing Carp & Stacey.
They really got quite a bang for their buck in Bozeman.
(Well, except for the drum set. We're gonna hold it hostage and send him ransom photos.)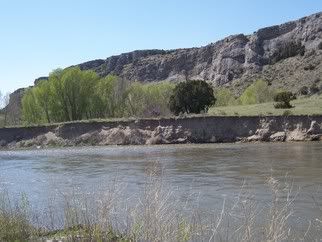 Seriously, though, a couple great hikes, some awesome meals, a reunion of old, old friends, a beautiful drive down the canyon, a jam session, and a lazy float down the lower Gallatin, where we saw a nesting pair of eagles.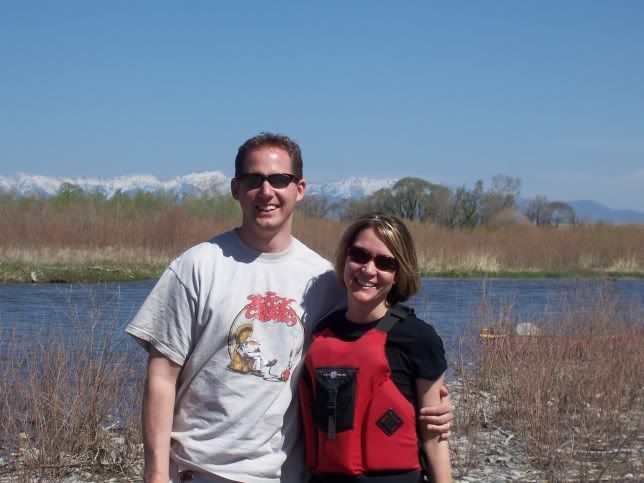 It doesn't get any better than that.
See you kids round the internets.