'Cause you're filthy.... And I'm gorgeous.
I snapped a few pictures today of different views from our little neighborhood.
At times, it can be achingly beautiful here.
The Bridger Range, North and East of town. Sacajawea Peak is the top of the double peak.
I climbed Sacajawea in July, took some pictures and wrote about it. Click here for the entry.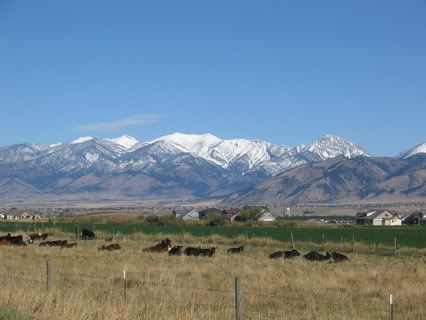 The Madison Range, South and West.
The Gallatins, South.
Me and the Bridgers. Just to the right of my temple is Sacajawea Peak.
Don't take any wooden nickels.