Teacher gonna show you
How to get an A
(How to get an A)
Spell me you
Add the two
Listen to me baby
That's all you gotta do
A-B-C

Simple as 1-2-3.
Really, I don't think anybody has come up with a better dance song in the last 30 years than that freak-show family did.
Do you?
Seriously.
(How to get an A)
I went fishin' and a-kayakin' today.
Oh my golly, it sure was swell.
There was a heeee-uge fire in the Paradise Valley.
Burnin' big, with choppers and planes, flyin' around.
(Shake it shake it baby)
It was big.
I love to hear things that I put into circulation, coming back to me, across the airwaves, internets, interstates, over word of mouth and then right back to the Dude's own ears.
Things like the fact that the Eck is gonna come visit.
So, I met B-Squared and his fam-damily in Bozeman today.
We grabbed some grub at the MacKenzie River Pizza Company, where they have plenty of pizzaz to go with their pizzas.
Y'know what?
...
There are times when I feel I give you too much exposition.
And occasionally, I feel like perhaps I shouldn't.
So, here is the short version:
We kayaked the Yellowstone, through some surreal conditions.
And we saw some huge pelicans.
I took pictures.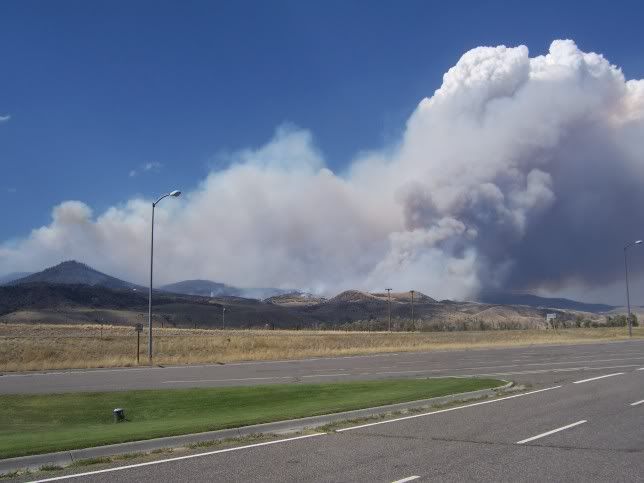 If you'd like to walk a while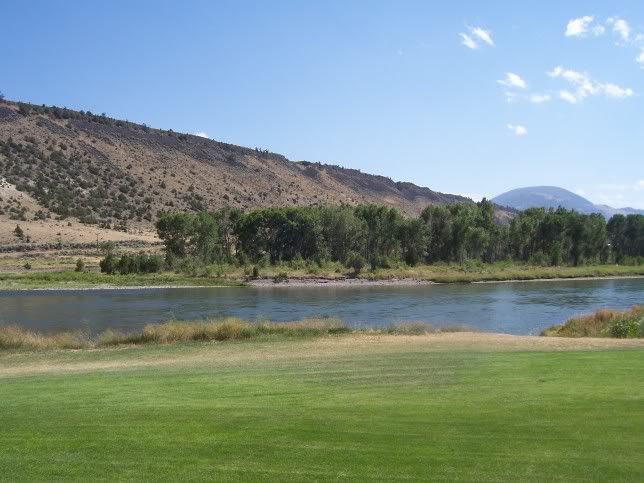 We could waste the day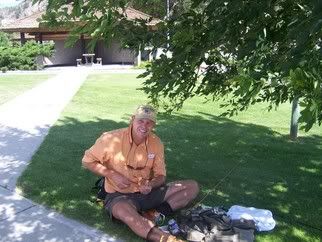 Follow me into the trees
I will lead the way
Bring some change up to the bridge
Bring some alcohol
There we'll make our final wish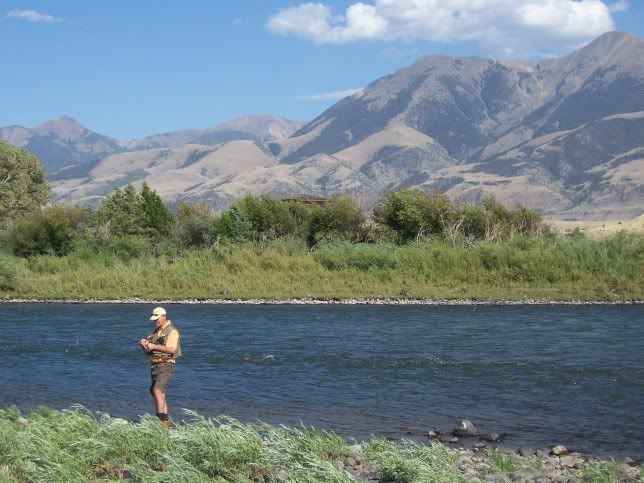 Just before the fall
Promise I will be forever yours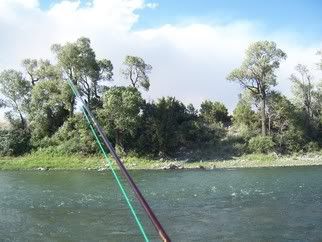 Promise not to say another word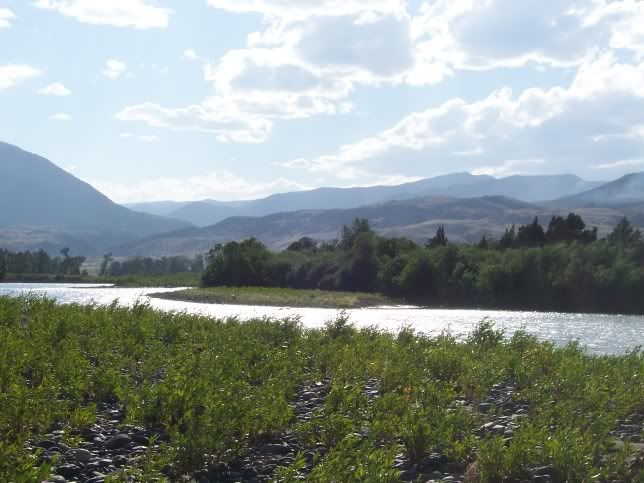 Never mind, what's done is done
Always was the lucky one
Watch the sun rise all alone
Sittin' on the tracks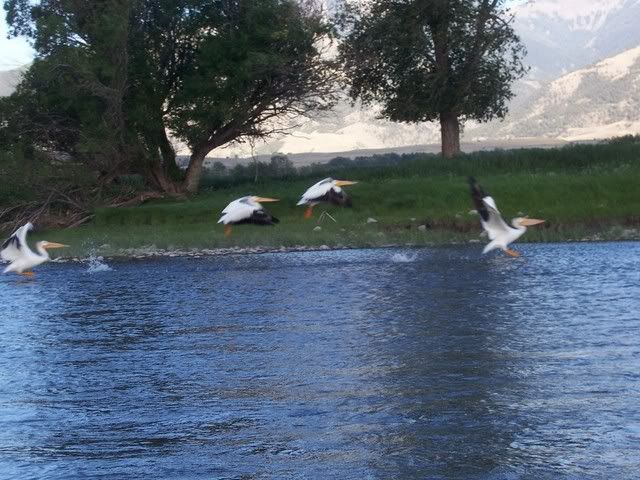 Hear the train come roarin' in
Never comin' back
Layin' quiet in the grass
Everything is still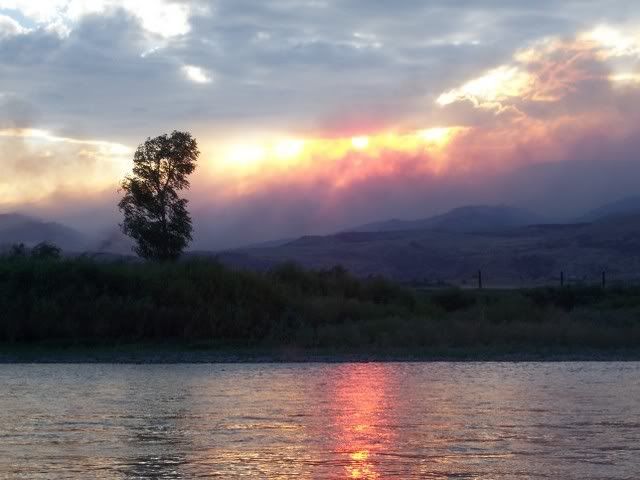 River stones and broken bones
Scattered on the hill
===
===
Sometimes, it's just best if we get the hell out of our own way.
And let it soak in.
Especially when there are pelicans involved.
Pretty cool, huh?
Yeah.
River stones and broken bones, scattered on the hill.
Promise I will be forever yours.
Promise not to say another word.
Never mind
What's done is done.
Always was
The lucky one.