I ain't worryin'
And I ain't scurryin'
I'm havin' a good time
Have a good time
Have a good time, baby
Yesterday, we went down the canyon to the
Lone Mountain Ranch
, near Big Sky. It is kind of a ritzy ranch where people dump loads of money to be pampered and stay near Big Sky. There are cabins, a nordic center, a fancy restaurant and cozy saloon.
That wasn't why we went there, though. We went for the hazardous, dangerous thrills, chills and, oh yes, spills of
cross country skiing
. The ranch has a sweet 80km (50 mile) trail system, which is groomed for cross country skiing and skate skiing.
It is a gorgeous setting, and I get the feeling that India will be going back there... frequently. This is great, because she can come down to Big Sky with me and do her thing, while I do mine up on Lone Peak.
As we neared the turn for Big Sky, we encountered a little traffic jam.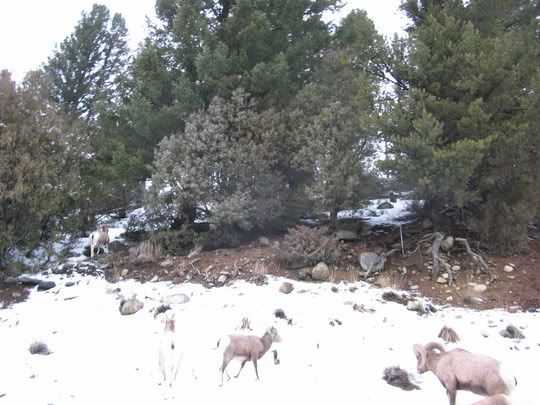 There were eight to ten Bighorn Sheep.
This is what they call a "full curl" Bighorn, meaning that his horns curl all the way around.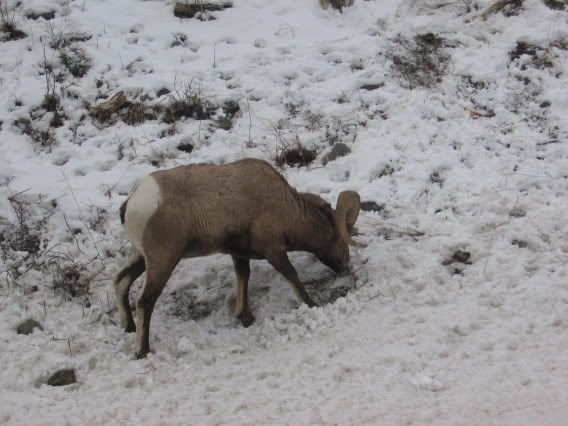 They are such cool animals. They can climb jump, run and stand on nearly vertical surfaces. Absolute freaks of nature. Those huge horns are for defense, but also for them to knock heads with one another as they compete for females. Rams gettin' ready to jam the lamb, as Anthony Kiedis so eloquently put it.
I hadn't cross country skiied in many years, preferring instead to downhill ski or snowboard.
It was beautiful, though...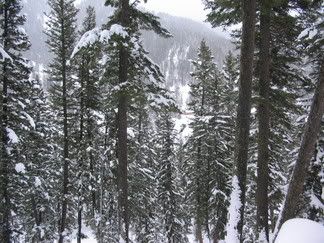 Big, fat, fluffy flakes were coming down, and we didn't see another person during the two hour trek.
It was so silent...the kind of silence that you can only experience when it is snowing in the moutains.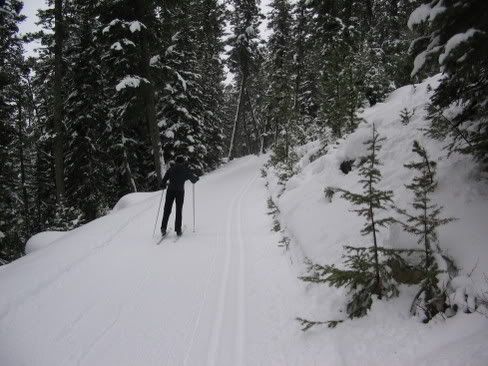 Here is a trophy house we passed on the trail system.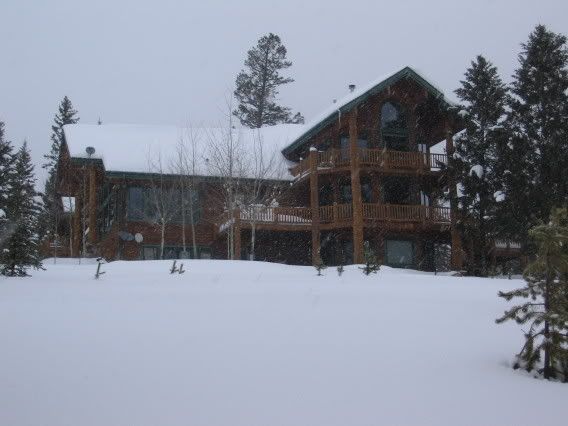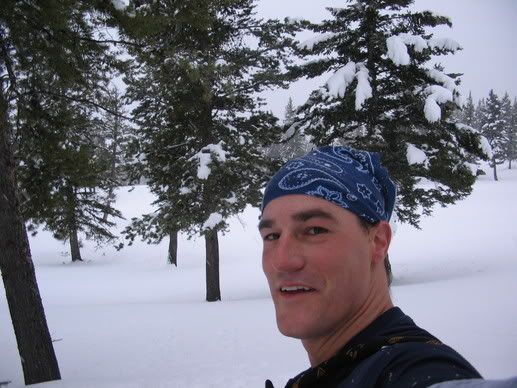 I promised you thrills, chills and spills, didn't I?
For me, this-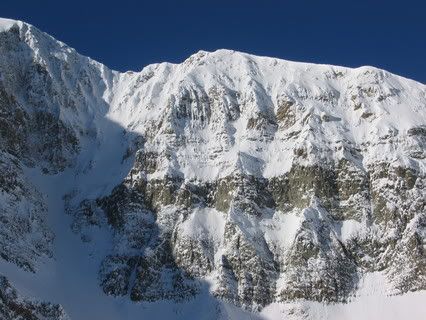 is FAR less dangerous than this-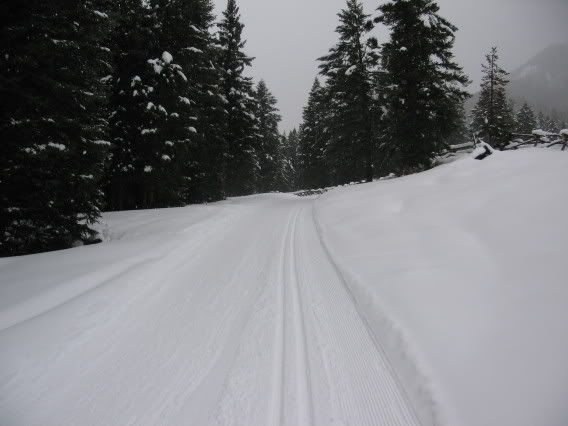 Thre is just no control on those skinny little things as you descend steep, turning downhill slopes, of which there were many on this trail system.
I had a couple hilarious, out-of-control faceplants.
Note the snow packed in my ear.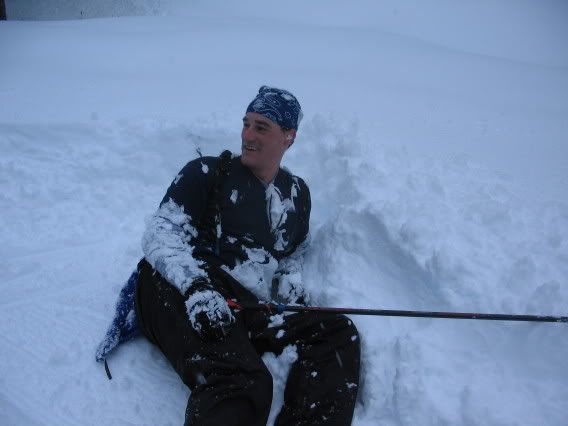 Nice day, though. A couple hours of vigorous exercise in a pristine and beautiful setting. We had a nice dinner on the way home, and then met a friend of India's to go see
Memoirs of a Geisha
.
I liked the movie a lot. It was beautifully shot and the story was very interesting. They aren't just whores, y'know.
Happy New Year.
2005 sure was interesting and wonderful for us. When I look back at the last half-year, chronicled in words and pictures on this blog, I really can't believe it. All those huge life changes and adventures packed into a short seven months.
Shit, even this blog, which I started on a lark, has taken on a life of its own. People from all around the United States, Canada, Europe, Asia, Australia and South America check in on a regular basis, and that blows me away. But where the hell are Africa and Antarctica? That's what I want to know.
It is still interesting and fun, and as long as it remains so, this Dude will keep Abiding for all you readers out there. Thanks for stopping by, and I hope you got a chuckle or two, or at least enjoyed the pictures.
Who knows what an entire year will bring?
I hope you all have a great 2006.
Snowboarding tomorrow.
Stay sassy, bitches.