Well, the weather outside is frightful...
So, this is looking out my front door at the rest of Wisteria Lane this morning.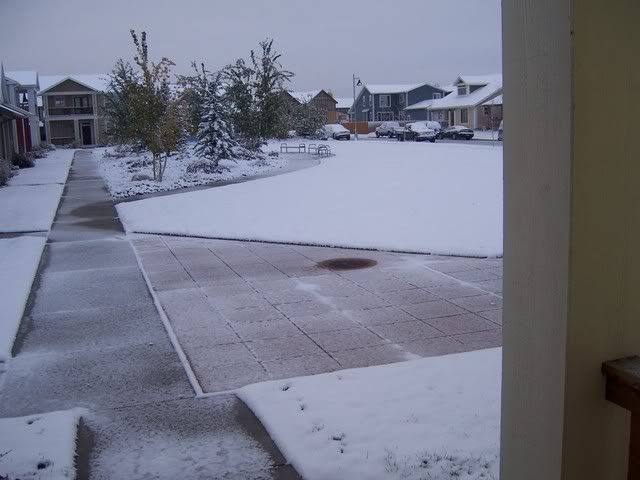 That's some real rock and roll hootchie-coo right there.
I am sure most of you are like, "that blows. Duder's got snow already? Dang."
But, oh no, that is not the case.
I'm excited like I am 11, and it is Christmas morning and there under the tree is a fresh x-wing fighter.
Oh yeah.
I know it won't stick, but it holds promise.
And hope.
Promise and hope that the Snow Gods will decide to just dump all over Southwestern Montana this winter.
Ahhh, Tuesday.
Tuesday, you sassy, surprising day.