When the wind blows
And the rain feels cold
With a head full of snow
With a head full of snow
1. Today's lyrics:
Moonlight Mile
, off Sticky Fingers, by the Rollings Stones, might be my favorite song of all time. Check it. If you know me well enough to email me, do so, and I will burn you a copy. There are other great ones on that album, which is a classic... Wild Horses, Sway, Bitch, Can't You hear Me Knockin...
In fact, the Stones run of four consecutive albums-
Exile on Main Street, Let It Bleed, Sticky Fingers
and
Some Girls
- is probably the best four album run of any band in history.
Incidentally, those albums were produced by the late, great Jimmy Miller. Jimmy played cowbell on
Honky Tonk Woman
and drums on
You Can't Always Get What You Want
. He also gets a mention in the lyrics of
You CAn't Always Get What You Want
:
I went down to the Chelsea drugstore
To get your prescription filled
I was standing in line with Mr. Jimmy
And man, did he look pretty ill
We decided that we would have a soda
My favorite flavor, cherry red
I sung my song to Mr. Jimmy
Yeah, and he said one word to me, and that was "dead"
I said to him

You can't always get what you want.
Mr. Jimmy.
In another bit of trivia, Jimmy Miller shot heroin in my kitchen when I lived in Boston.
Bet you didn't know that.
True story.
My roommate was a very good musician, and pulled Jimmy out of the gutter to work on his album.
Man, he had some good stories.
Anyway, one night, we went out and partied pretty hard with him.
I eventually faded out of the night.
I walked into the living room in the morning, and Jimmy was passed out on the couch.
I was a little fuzzy, and I was wondering what the hell was on top of the microwave in the kitchen.
It was a syringe.
I was like, "WTF?"
Ohhhh.
I get it.
He did seem a little out of sorts the night before.
Anyway.
True story.
2. Does anyone see any reason I shouldn't post pictures of Eva Longoria again?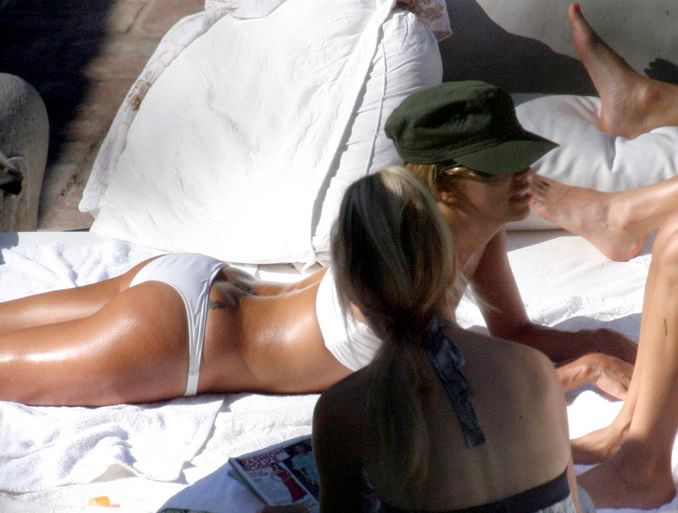 Me neither.
I need to get a lawn mowing job on Wisteria Lane.
Like, right now.
3. I drove down the Gallatin River Canyon this morning. There were two elk standing in the middle of the river, a bull and an cow. It was beautiful.
4. I picked up two Brazilian hitchhikers at the turn-off for Big Sky and drove them up the mountain. They were funny. They had never seen snow before, and they up and decided to move to freaking Big Sky, Montana and spend a year there.
Crazy.
I hope I see them this season.
5. I went mountain biking. Take the lift up, bomb down.
You have to wear armor on your arms and legs.
Also a helmet, even though everyone knows helmets are for people who just can't keep their brains inside their heads.
Pussies.
Turns out you actually need all that shit.
It is fucking
hairy.
You can go down the runs if you want, but there is a shitload of loose scree, stumps and deadfall.
Fortunately, the bikes are built like tanks and have ten inches of travel on the front and rear suspension.
And disc brakes.
And you need all that shit, too.
If you are feeling adventurous, which I was, you can take trails through the trees.
They were all black diamond.
I figured, hey, I can snowboard this shit with my eyes closed, so why not see just what this mountain biking thing is all about.
Well, I sure found out.
Man, I honestly have not been that scared in years.
The worst part was on a trail that was very, very steep, through trees.
The trail intersected a creek gap, which was about 5 feet deep.
They had placed an old-school wooden ladder over the gap.
There was no other option but to ride the bike down the ladder.
Can I get a fuh-huck?
The bike handled it, and I didn't die.
But I thought I might.
I did wipe out once.
I went around a banked turn and off a little kicker, which launched you directly at some trees.
I had to kick the bike out and bail.
It was scary, yet really really really really fun.
Here is a picture of the little terrain park that duders were bustin' tricks in.
(Not this duder... that fucking ladder cause my testicles to retract into my body cavity. They are real good friends with my lungs now.)
Anyway, great fun, and something that could become quite addictive.
6. After that, I had lunch, and then played disc golf. As long as I was there, I figured, "Why not?"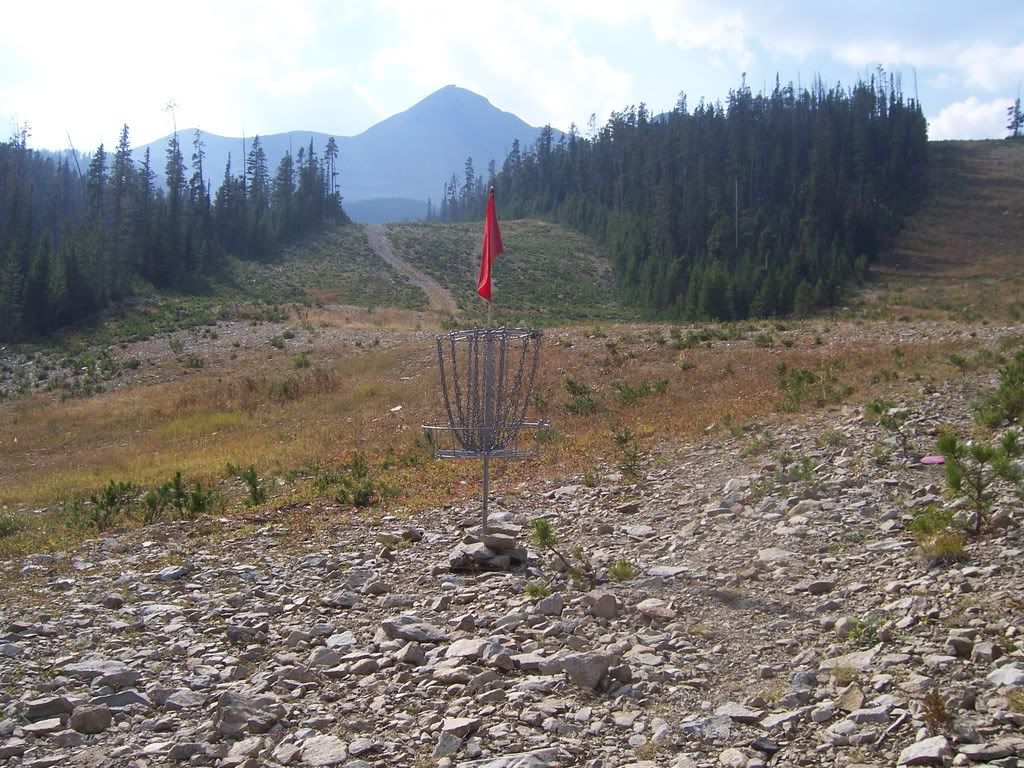 7.
8. Does anyone have more fun than me?
When I look back at all the fun I have had this last year, I'd be hard pressed beat it.
OK.
Maybe Eva Longoria has more fun than me.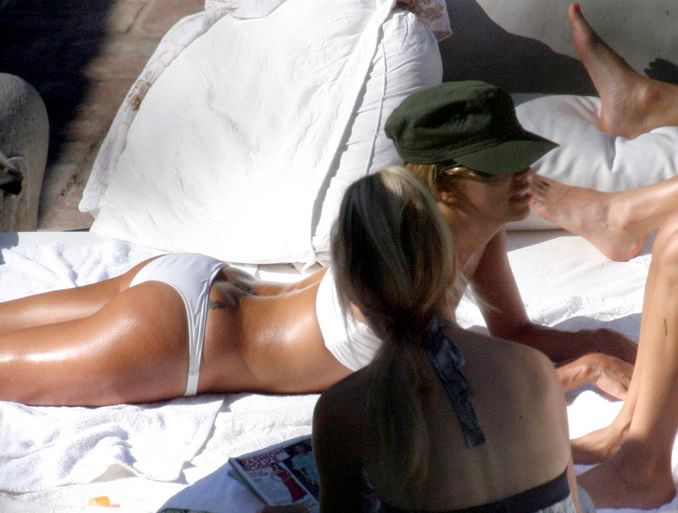 If you had a rollercoaster for an ass, would you ever leave the house?
Me neither.