If you want to get down, down on the ground
A driver who was high on cocaine destroyed an entire cornfield in an attempt to escape from the police.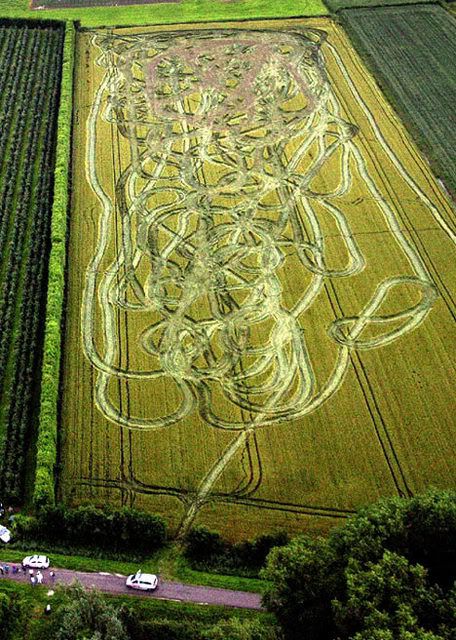 Four police cars were destroyed before the 35-year-old crashed into a ditch and was arrested, near the village of Dussen in the south of the Netherlands.
--
--
There really is nothing I can add to that story, except that I sincerely wish they had video of a slew of (keystone) cop cars chasing this guy in circles around that cornfield.
Labels: cocaine, cops, crop circles